Hey, all! Hope everyone is enjoying this very hot Summer weekend - we are, we're filming scenes for Kelsey!
This past week, we had an amazing turnout for our second installment of IndieWorks with over 50 guests in attendance. Eight great films were screened at the People's Lounge and Bar on the Lower East Side of Manhattan.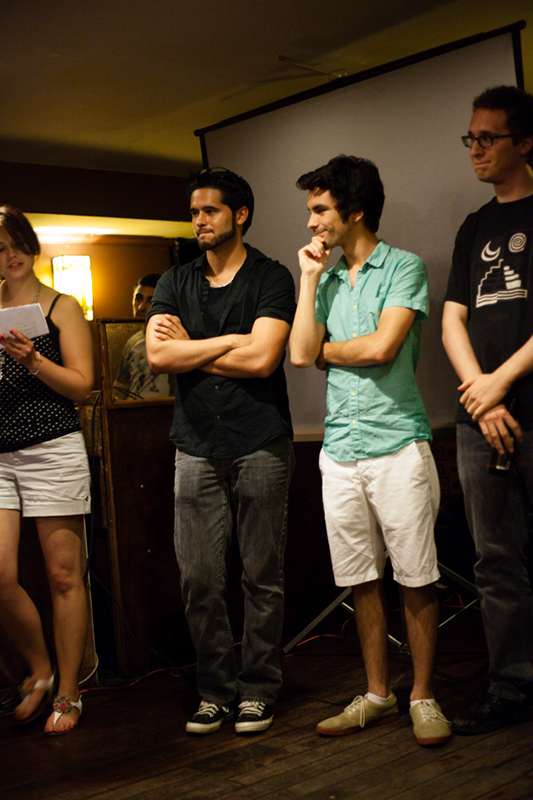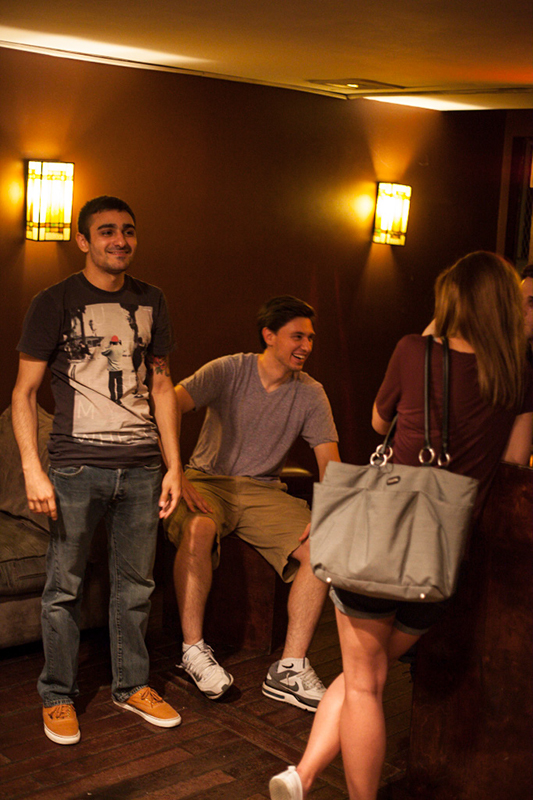 The awards go to...
At the end of the evening, we announced our winning filmmakers for both Audience Choice Award & Silver Whiskers Award. The Audience Choice Award is voted upon by all those in attendance, and the Silver Whiskers is judged by the CongestedCat Team based on a system rating 8 categories of Story, Dialogue/Writing, Direction, Acting, Cinematography, Sound, Editing, and Production Value. It goes on to screen at our end of the year Best of Fest event.
For the Juy 2013 lineup, our winning filmmakers were:
Audience Choice Award: "Hiccup" Directed by Todd Bevan.
Silver Whiskers Award: "The Third One This Week" Written/Directed by Felix Thompson.
Both filmmakers will be featured in our upcoming "IndieWorks: Insider Series", a video series we are featuring on our blog, in which we get to know each filmmaker and learn about their creative processes, insight on the industry, upcoming projects, and more! It's another way for us to further our commitment to getting local New York City filmmakers connected to their local community. The series will be released bi-monthly, following each IndieWorks screening event, and hosted by Lauren A Kennedy.
Thanks to all the filmmakers & film enthusiasts who came to support one another. We look forward to seeing you next month! And, be on the lookout for the first episode of the Insider Series rolling out next week, featuring Molly McGaughey, Director of "5 in 3", and get ready for our next event on August 7th!