Last Wednesday was the June edition of IndieWorks, our first of Year 3! We ended up only screening 5 films instead of our usual 6 because a filmmaker couldn't make it and, since our series is largely about community building, it didn't make sense to screen the film without a representative. But even so, we had an excellent lineup of films and a packed house with over 60 people, including an audience that really seemed to engage with the films and filmmakers.
We'd just like to say thank you to everyone who came out to support the filmmakers and spend the evening with us. We hope you enjoyed all the films and the opportunity to network with other filmmakers and film enthusiasts, and overall had as much fun as we did!
See photos from the evening: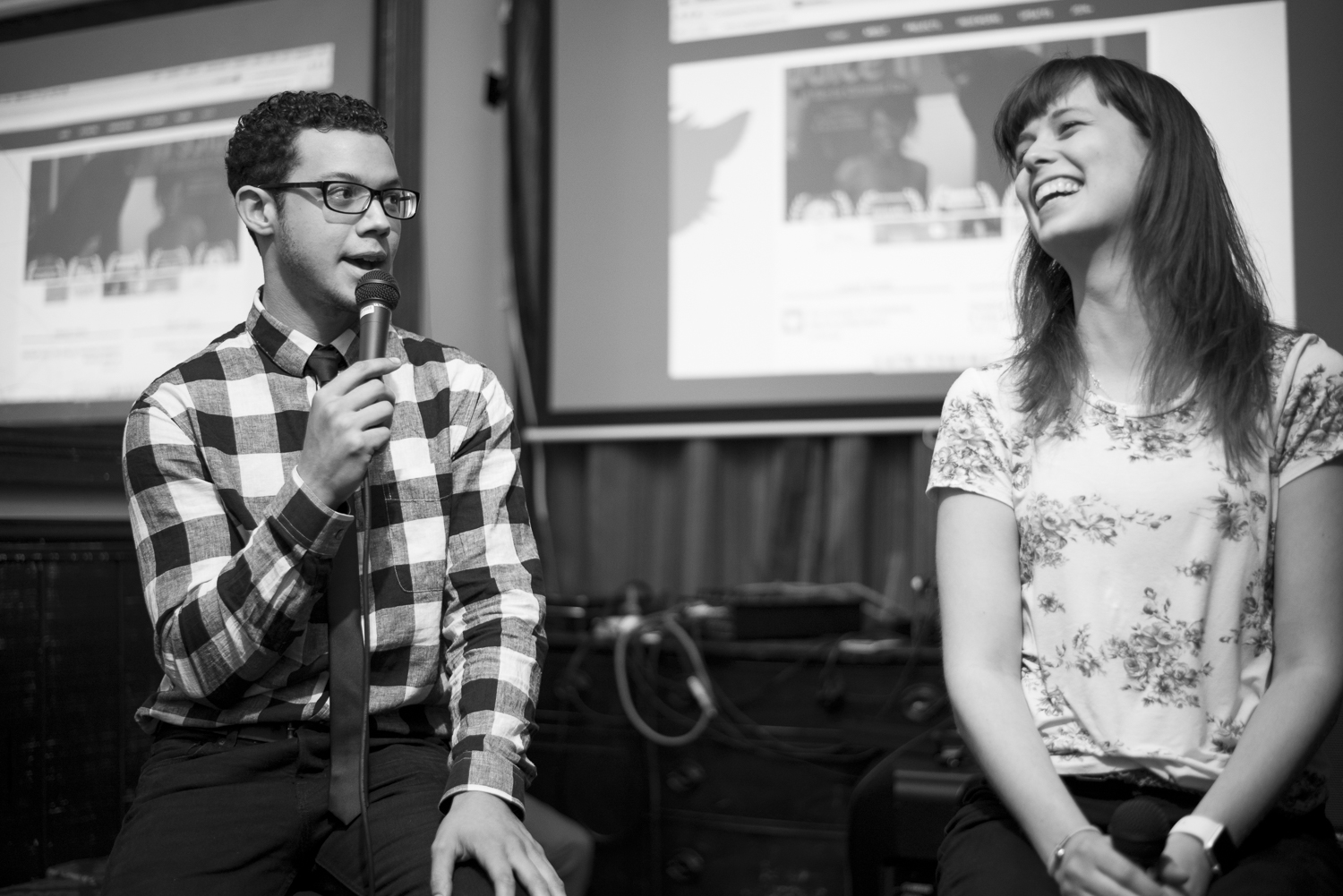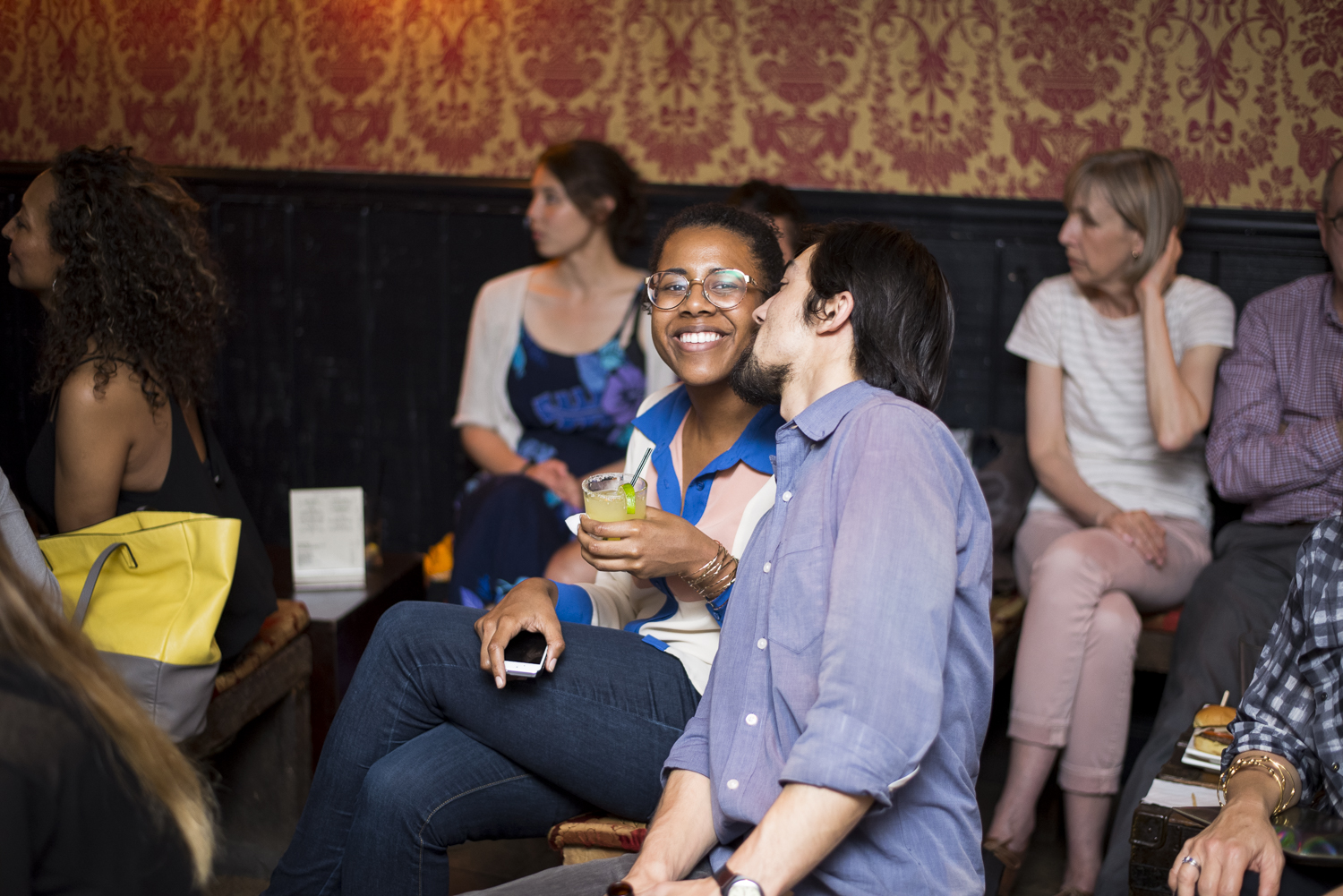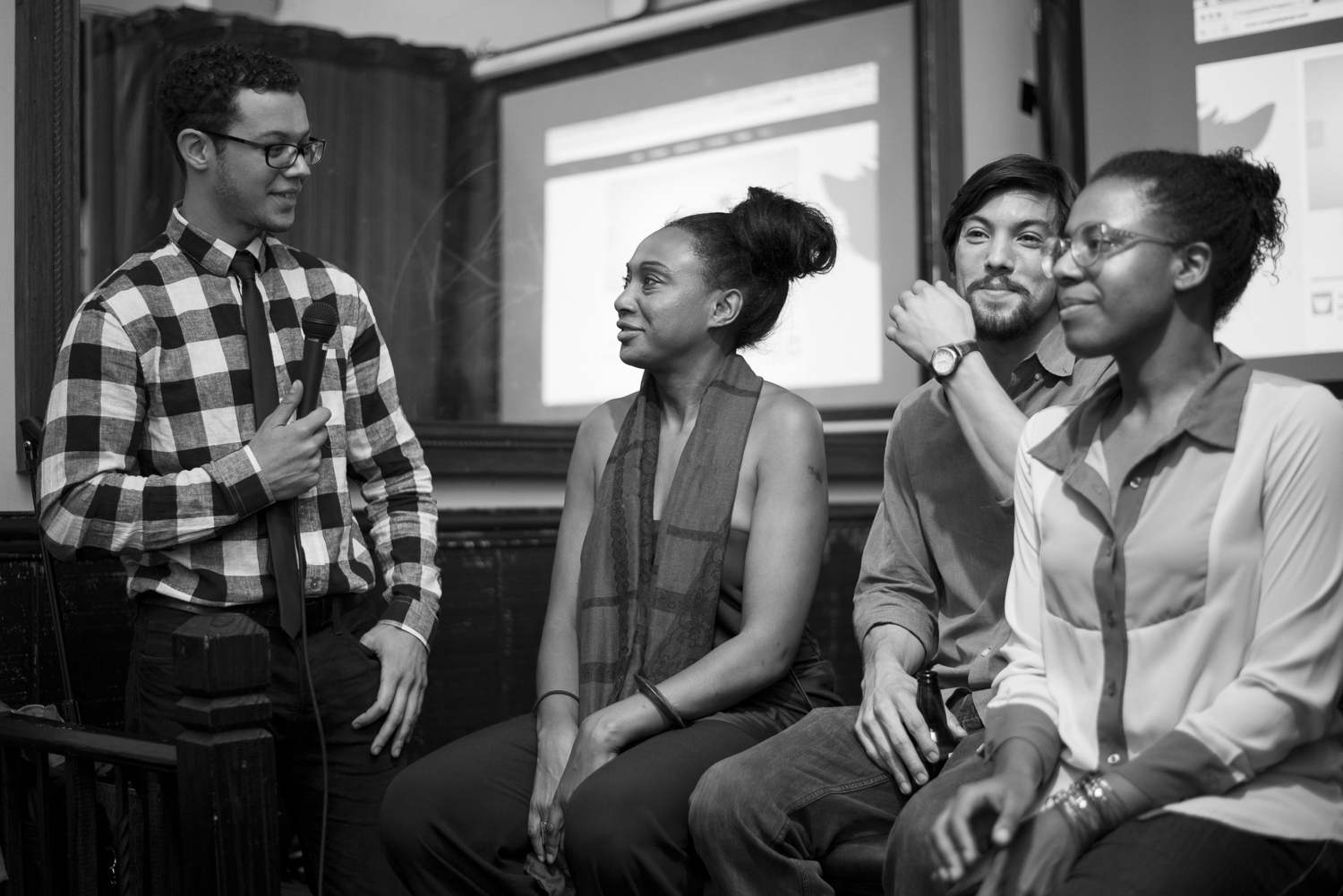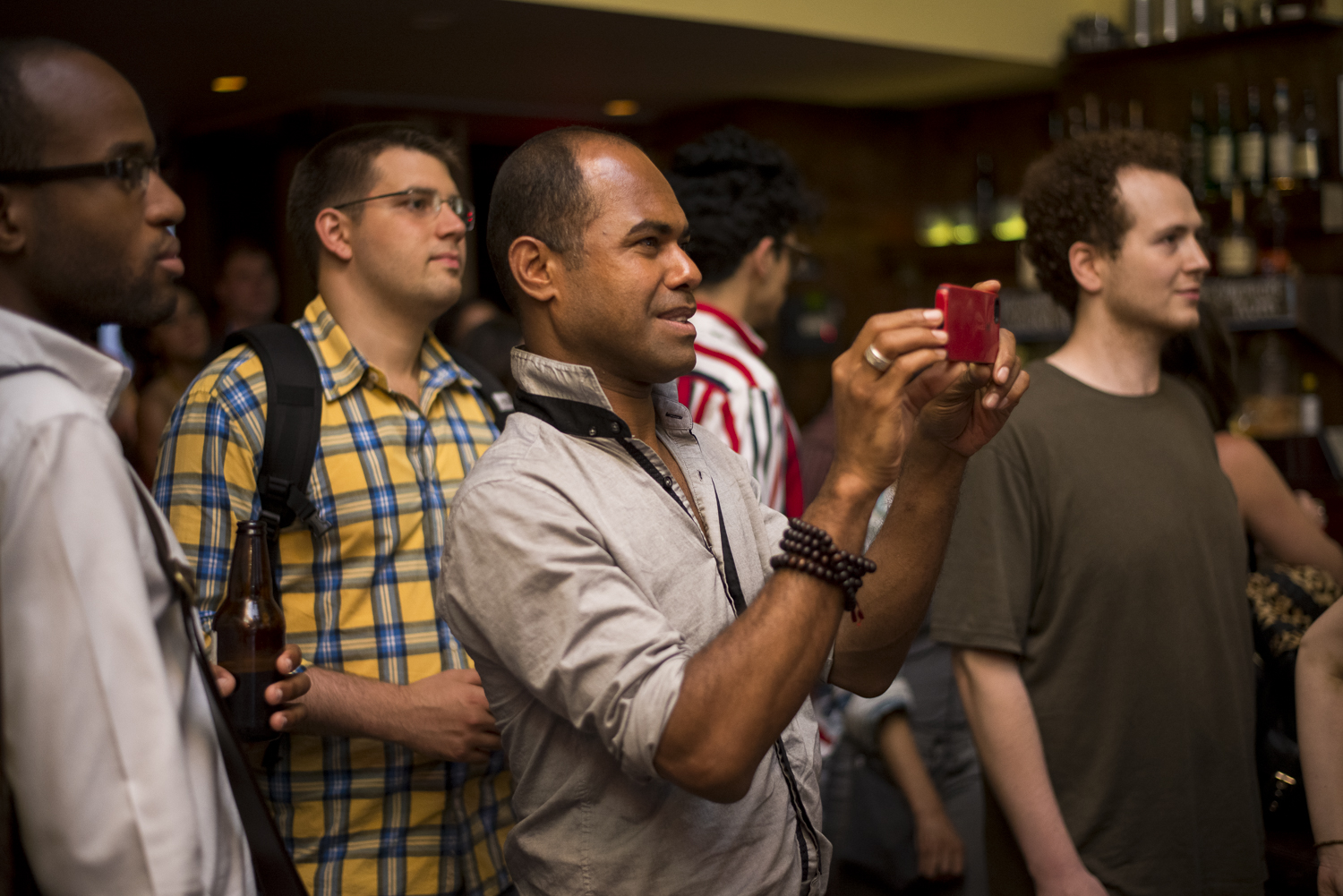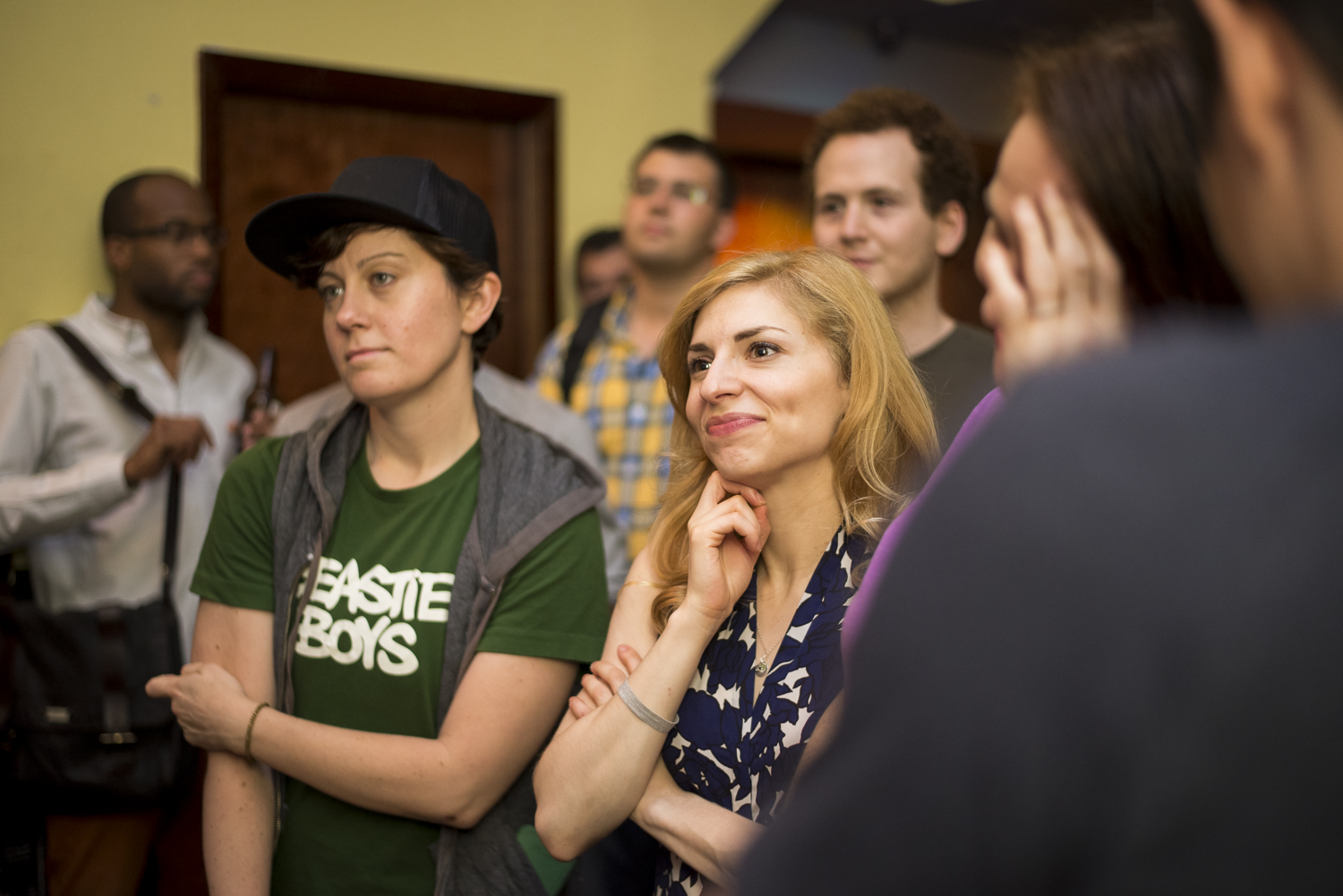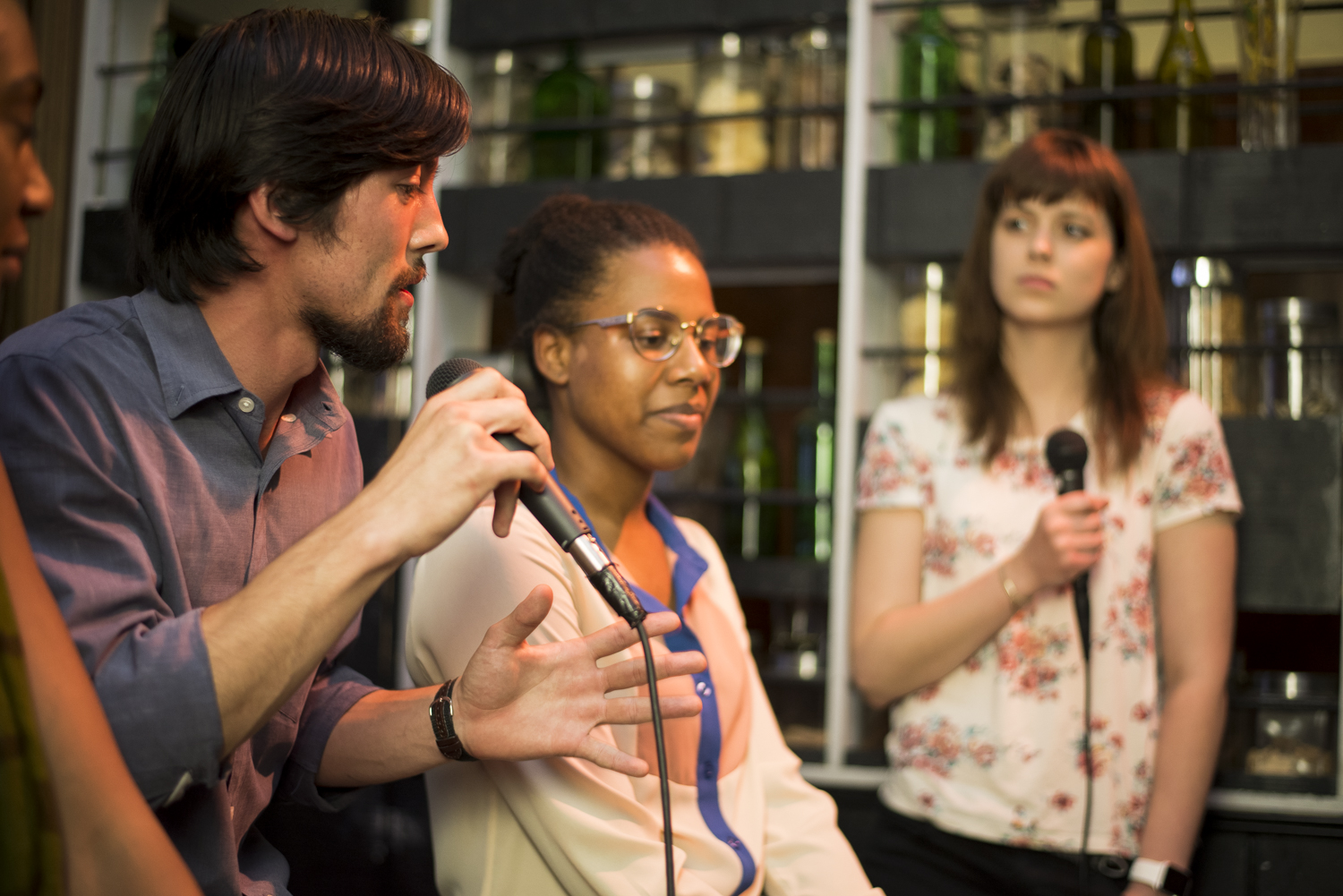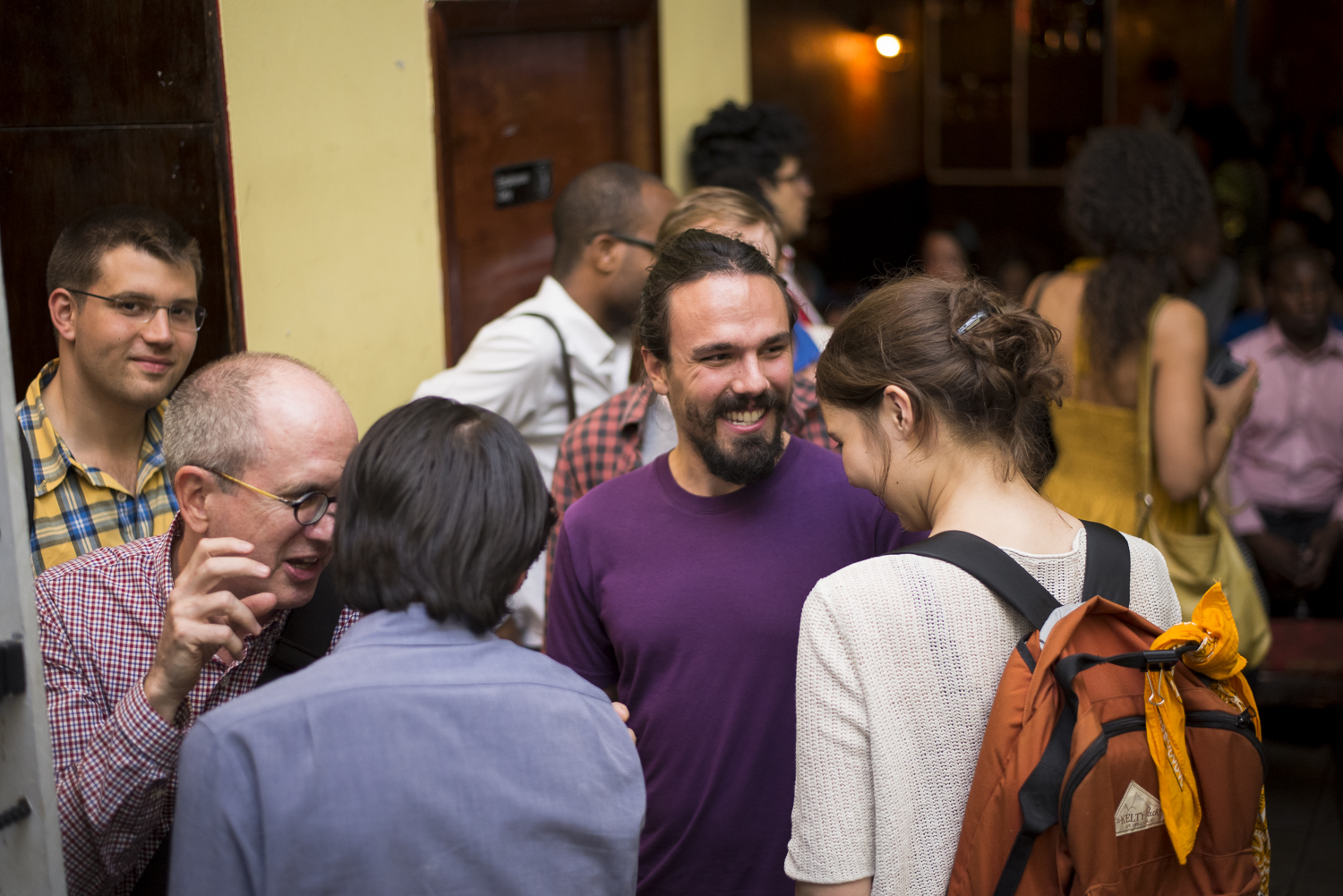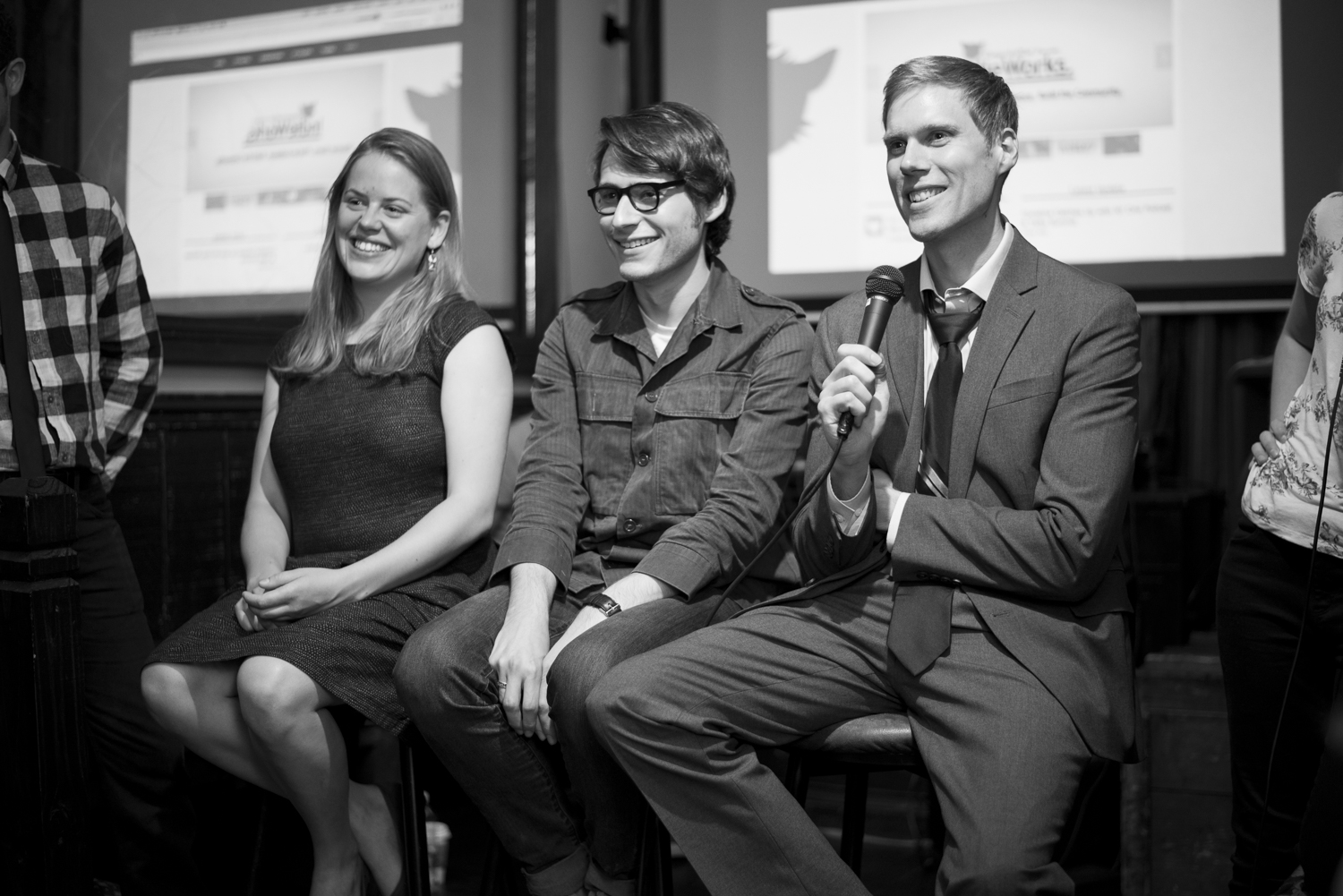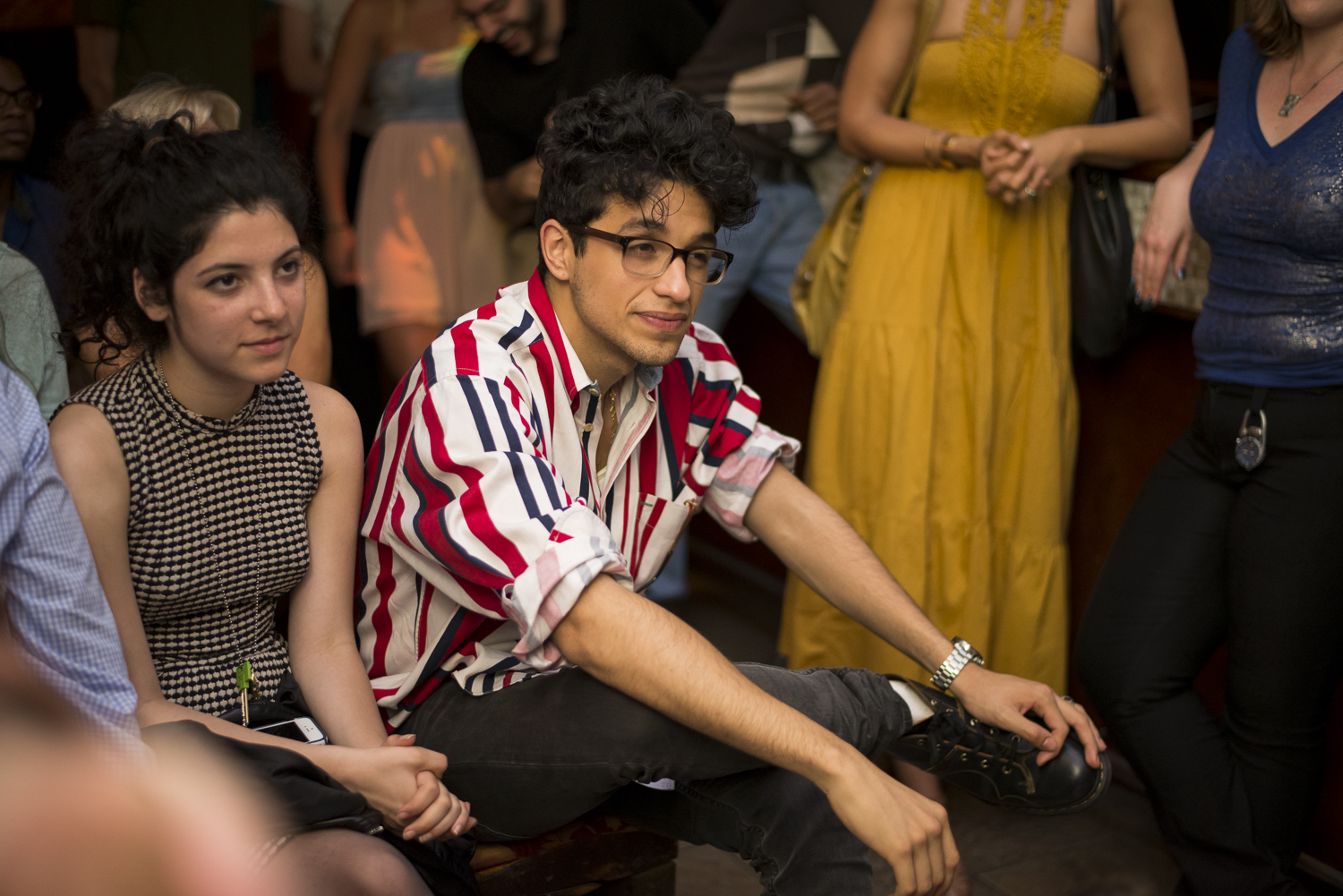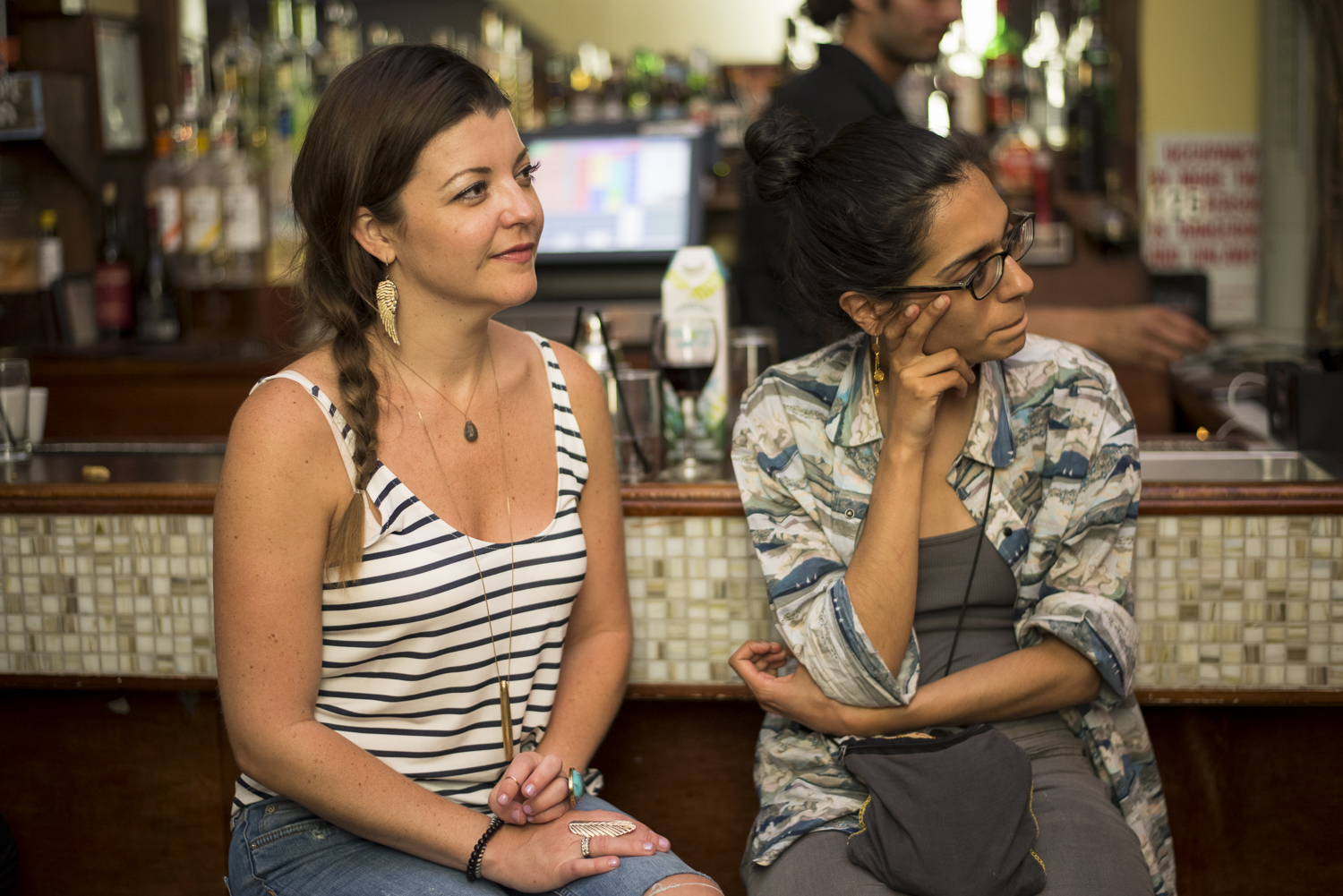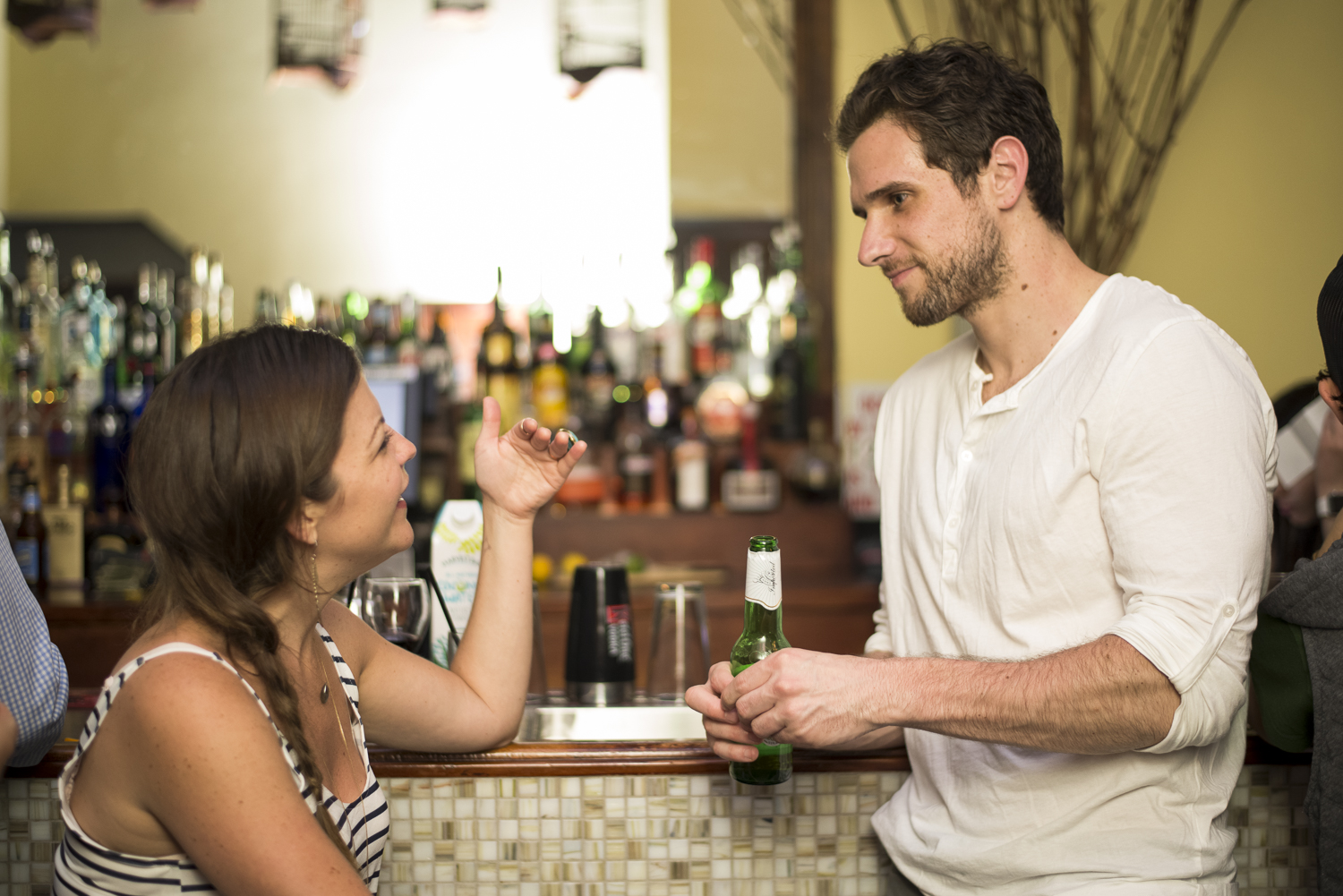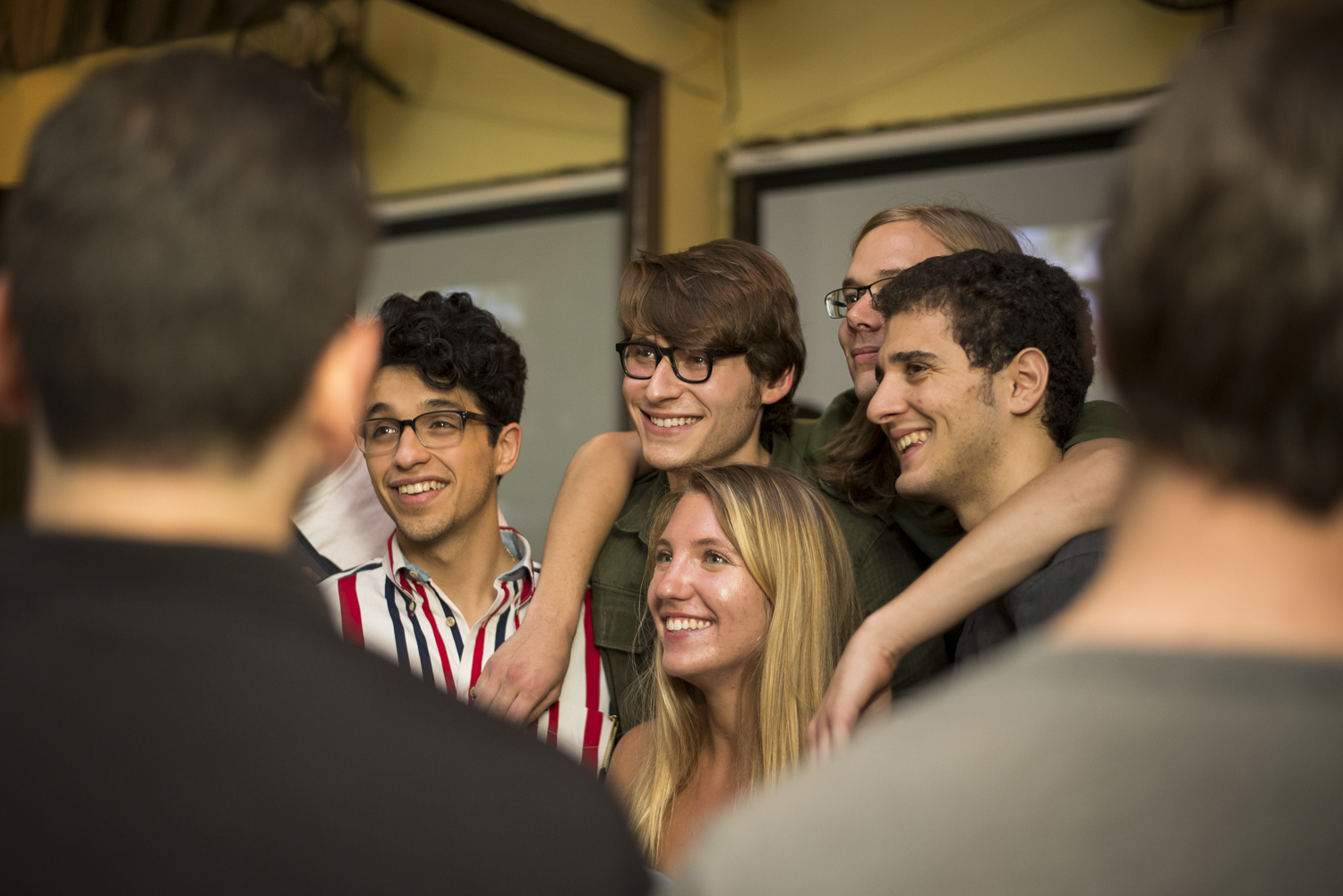 Photos by our friend & photographer Alyssa Meadows.
The films of the night:

The Way You Love (Directed by Lydia Darly)
A short about unconditional love and forgiveness of the past in order to be free.
Tadaima (Directed by Robin D'Oench)
After the closure of the US Internment Camps at the end of World War II, a Japanese American family returns home and must find the strength to rebuild both their house and family amidst the emotional and physical destruction caused by the war.
In Loving Memory of Uncle Harold (Directed by Lily van Leeuwen)
At a reunion Winnie tries to bring her estranged family members closer together by playing a family game

Places (Directed by Adam Taylor)
A short film about the complication of flirting.
Rolling ( Directed by Adam Volerich)
A teenage couple celebrates their last night together with an evening of drugs and music, but when the party ends before the drugs wear off they find themselves wandering the suburbs with nothing to do.
The awards go to...
At the end of the evening, we announced our winning filmmakers for both Audience Choice Award & Silver Whiskers Award. The Audience Choice Award is voted upon by all those in attendance, and the Silver Whiskers Award is judged by the CongestedCat Team based on a system rating 8 categories of Story, Dialogue/Writing, Direction, Acting, Cinematography, Sound, Editing, and Production Value. It goes on to screen at our end of year Best of Fest event in April!
The Silver Whiskers winner also receives $50 towards a crowdfunding campaign on SeedandSpark.com should they use the platform, and both winners received a free 2015 subscription to Bright Ideas Magazine and have the opportunity to be interviewed for our Insider Series.
For the June 2015 lineup, our winning filmmakers were:
Audience Choice Award: "Rolling"
Silver Whiskers Award: "Tadaima"
See the trailers of both films below: