Aaaaaaand, we're back! We're officially in our second year of IndieWorks, and we couldn't be more excited for what's in store for the series and the filmmakers we're bound to meet throughout. IndieWorks has become such a great opportunity to meet independent filmmakers and supporters, where we can enjoy the work of our friends and fellow filmmakers, and promote future projects/collaborations. The night featured six great new short films; and members of their crew were present to represent them during the Q&A.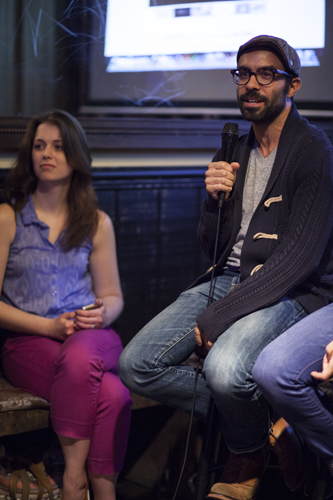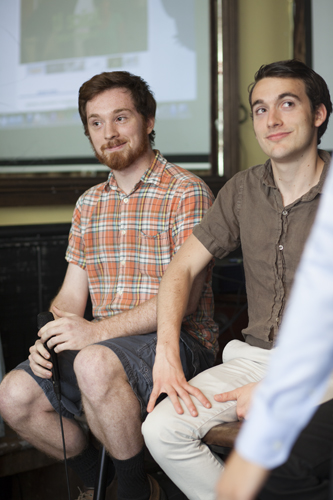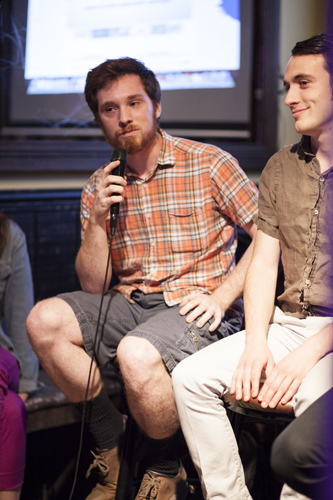 The films of the night:
Before I Wake
A woman deals with grief.

Hallelujah
Natalia and Rob go out on what seems like a perfect date. They're pretty much a match made in heaven, until they encounter a major obstacle in their opposing religious views.
Raymond & Lina
Raymond Johnson, 63 and tired. Lina Overton, eight and troubled. One summer day, their lives will be closer than they expected.

Half & Half
A young man who struggles with O.C.D. experiences an intersection in his routine after finding a symbolic piece of jewelry that belongs to a young woman he desires.

Rules
Two young people with some time to themselves decide to try something new.
Boy on a Bike
A short film following one man's life, from childhood to death, eight to eighty years old, only told from the perspective life-long friend, his bicycle.
The Awards Go To…
Audience Choice Award accepted by Brendan Steere, director of "Rules."
Silver Whiskers Award accepted by Casey Stein, director of "Boy on a Bike."
CongestedCat Shorts - Crowdfunding Campaign!
We're currently crowdfunding for our next projects, be sure to support in any way you're able. Share, Contribute, Loan: all on Seed&Spark!