IndieWorks is presented and run by CongestedCat Productions, LLC.
Founder/Program Director - Christina Raia
Deputy Programmer - Ryan Kramer
Associate Programmer/Photographer - Kelsey Rauber
Host - Ricardo Manigat
Host - Dani Thomas
Video Coverage - Kimberly Drew Whiten
Live Stream - Matt Gershowitz
Best of Fest Photographer/Graphics - Chris Carroll
All team members work as volunteers in order to keep the series going with our ideals intact. As filmmakers ourselves, we know how festivals can exploit filmmakers & their collaborators. We aim to combat that and create an always welcoming, supportive, and inspiring space.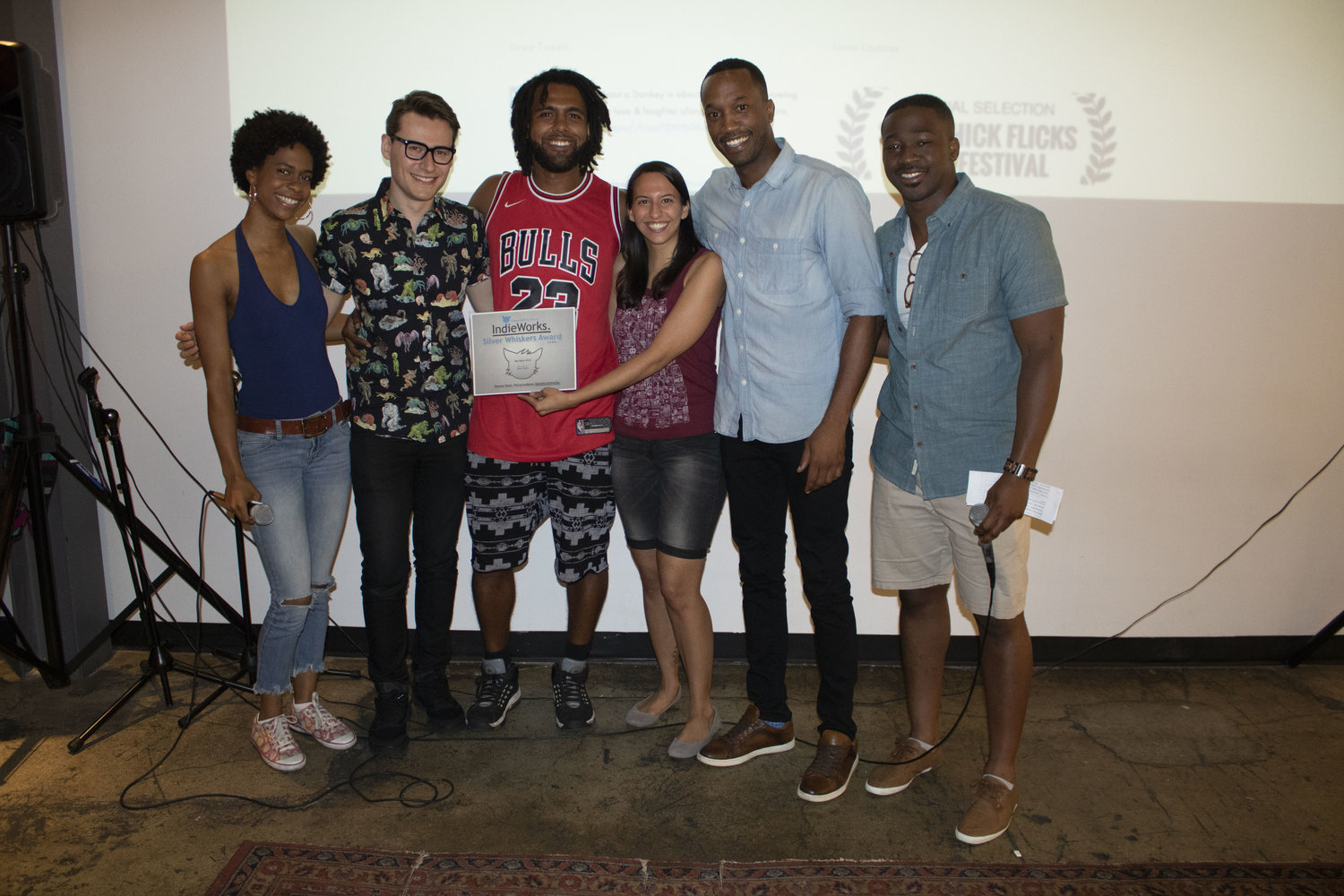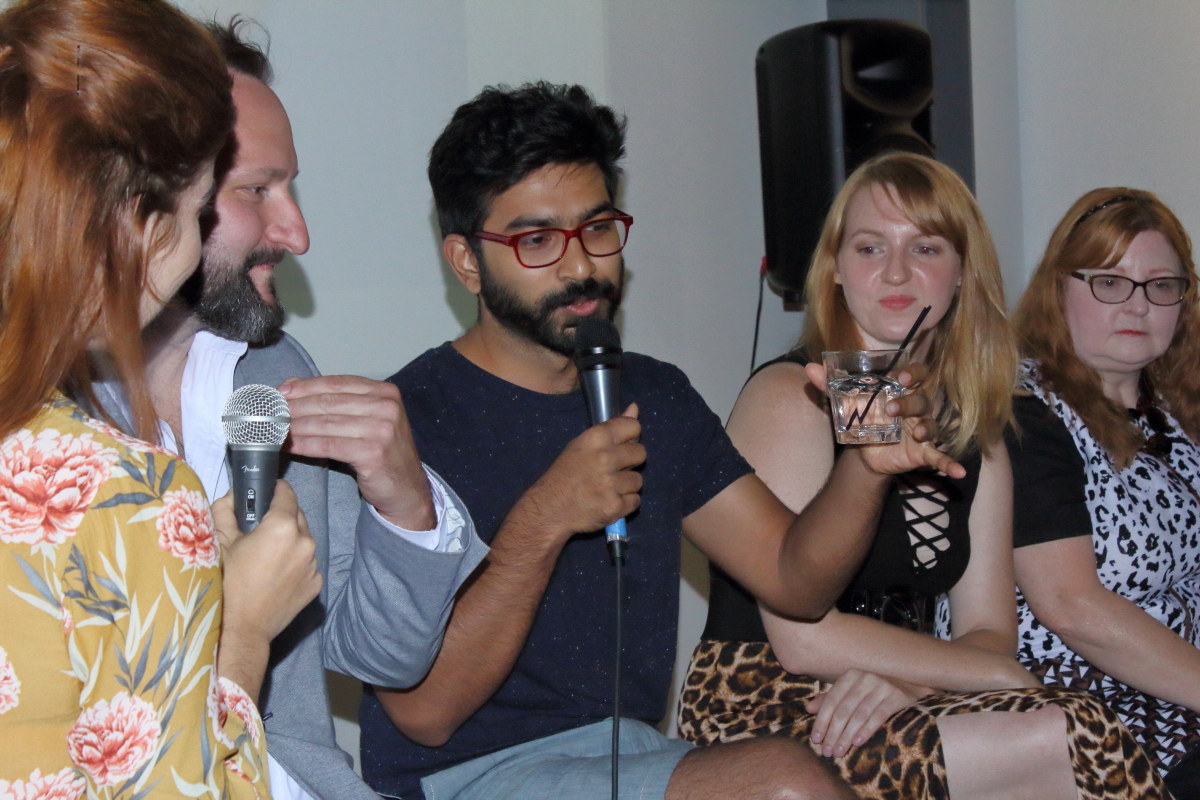 IndieWorks screens short films produced by emerging filmmakers based in New York. It provides a platform for those filmmakers to showcase their work in front of an audience, network with other creators in the local community, and engage in thoughtful discussions about their creative intentions behind the work. We aim to create an inclusive and inspiring environment that will spark collaboration and support.
We host a screening one Tuesday out of every month of approximately 5 short films, followed by thoughtful & personalized Q&A sessions with all the featured filmmakers. There's no event entry fee, so bring all your friends and film enthusiasts!
Our annual season is June - March. April is our annual Best of Fest, which wraps up the year by re-screening the winning films of the season and creating an overall celebratory atmosphere. Year 7 began in June 2019.
Each month, one film wins the Silver Whiskers, our version of the 'Best of Fest' award, and another wins Audience Choice. The Silver Whiskers winner is selected by CongestedCat Productions team members through a scoring system. More information on the scoring system for awards can be found on our submission page. The Audience Choice is selected by the attending audience. The Silver Whiskers winner of each month goes on to screen at our Best of Fest screening.
As of Year 2, the Film Crowdfunding & Streaming platform Seed&Spark.com is a year-round Sponsor. The Silver Whiskers winner receives $50 toward a crowdfunding campaign on Seed&Spark, should they choose to use that platform. And as of Year 4, 4MileCircus has also come on board offering 50% off their post-production audio cleaning service to winning filmmakers.
At our Best of Fest, all the Silver Whisker winners of the year screen, resulting in awarding one the Golden Whiskers Award, as well as Audience & Category awards (which include further monetary prizes from Seed&Spark. 4MileCircus and other one-time Sponsors).
IndieWorks was originally held at the People Lounge in the Lower East Side from June 2013 through 2015. In January 2016, that venue shut down and we moved to The Local in Long Island City. As of Year 7, beginning in Summer 2019, IndieWorks is held at Sanger Hall in Sunnyside. Our venues always have a bar with a seating space made for mingling and turning towards each other for conversation. We like to create a casual atmosphere but with attention paid to quality standards, so that our series feels more like a collective gathering than just another festival screening. Doors open at 6:30pm. Screening begins at 7:30pm and runs approximately 2.5 hours -- but stay as late as you'd like! We encourage mingling & networking. Free entry, frequent drink specials, and always an excellent food menu.