Last night we wrapped production on my new short film, "Arm Bar."
Logline: A young, aspiring MMA fighter visits her local boxing gym to settle a dispute with the owner.
The screenplay for "Arm Bar" came to fruition in the first few months of our CongestedCat writing group. Christina Raia, Kelsey Rauber, and I, had all been talking about how we wanted to meet once a week to keep the creative, right side of our brain's in motion. I knew I wanted to move into pre-production on a new short, but I didn't know which would be the right script to move forward with. I initially wanted to tackle one of my other short stories, "Magic Mountain," with DoP Peter Westervelt, but it proved to be a bit too ambitious for the time. After Christina and Kelsey gave me their thoughts on Arm Bar, I knew it was the one. I was soon after introduced to Jeanette Sears at one of our IndieWorks events and knew she would be a great fit to DP the film. I loved the fact that we had representation and inclusivity not only in front of, but behind the camera as well.
Christina expressed her interest in producing the project and we immediately moved into pre-production, which proved to be a lot to take on. At first, the plan was to crowdfund on Seed&Spark, but after talking with Christina, we decided it'd be best to fund this one out-of-pocket. She helped me solidify the budget and we realized it would be attainable. Still, we made the decision to shoot promotional and behind the scenes videos to draw some attention to the project before moving into principal photography. You can watch the promo here:
Casting the project was a bumpy road, but when I auditioned Latresa Baker is when it all really started to come together. She walked into that room prepared and ready to take the role that was rightfully hers. The training process was one one of the aspects of pre-pro that I was most scared about. We bounced around from class, to individual trainer, to fight choreographer, and I was worried that all the different types of blocking and direction would make it more confusing than helpful. In the end, Latresa absorbed all the information like a sponge and we created a simple, cohesive, and hopefully exciting fight that I can't wait to share with you all.
In hindsight, everything about this project was almost just as ambitious as Magic Mountain. FedUp was the last short I directed over two years ago... a six-and-a-half minute short in my apartment with a small cast and crew. Arm Bar is a fifteen page screenplay that takes place in a boxing gym with a decent-sized supporting cast, extras, and fight scene choreography. It was a lot to take on, but with the help of Christina, Jeanette, AD Matt Gershowitz, and the rest of the amazing cast and crew that I am so grateful to have had the opportunity to work with... we did it.
Check out some raw stills from what we shot below:
See BTS photos from the day: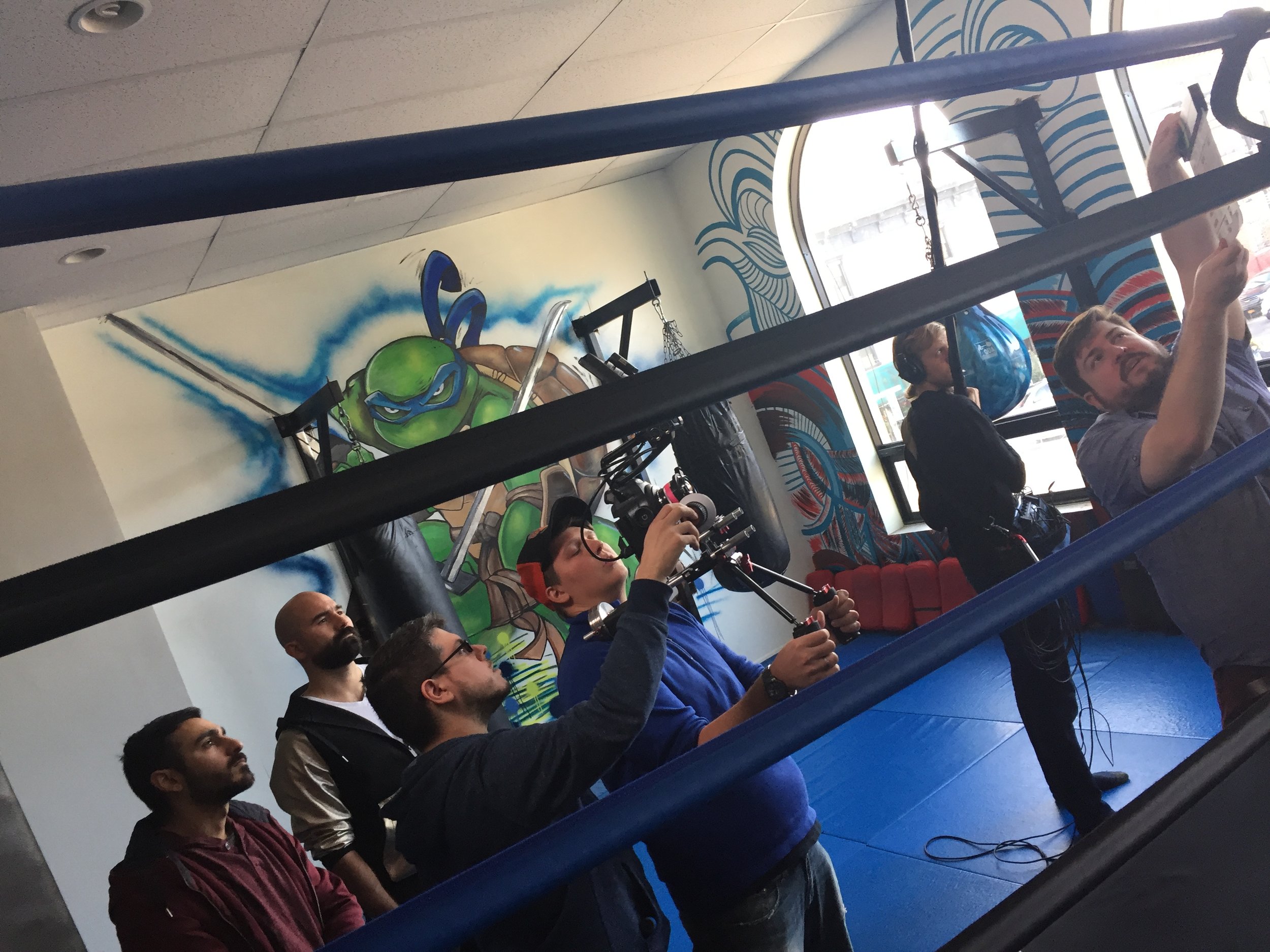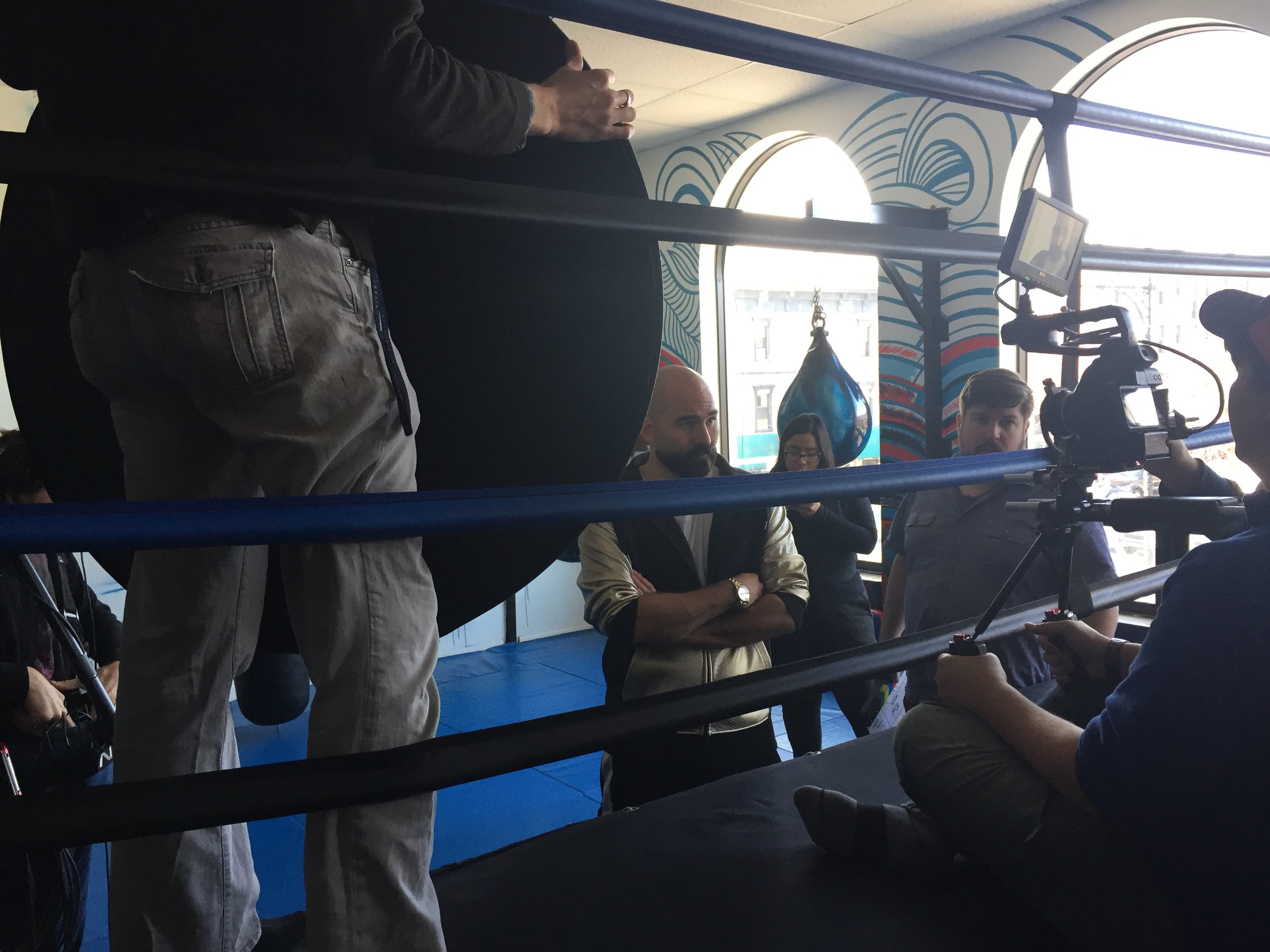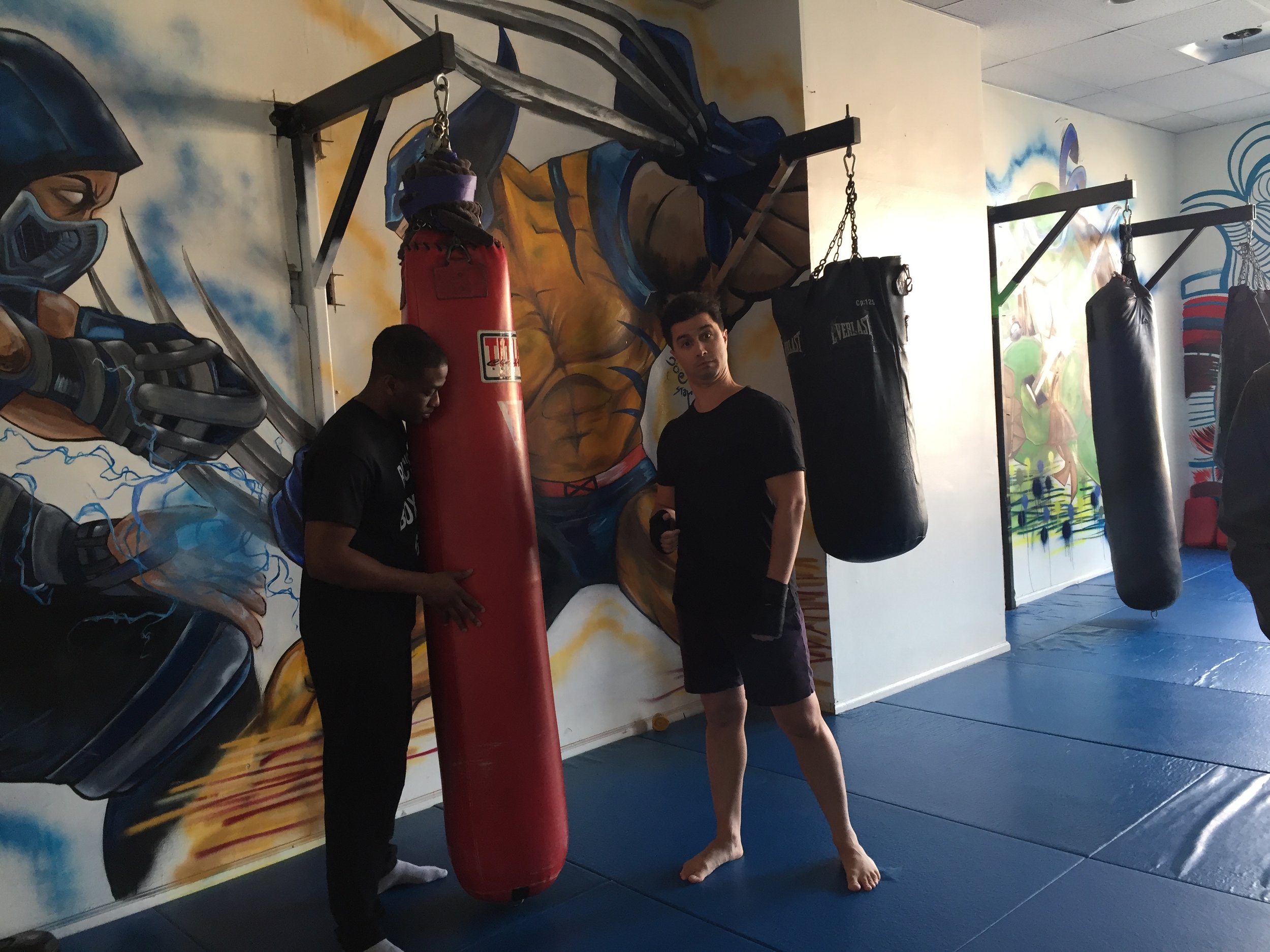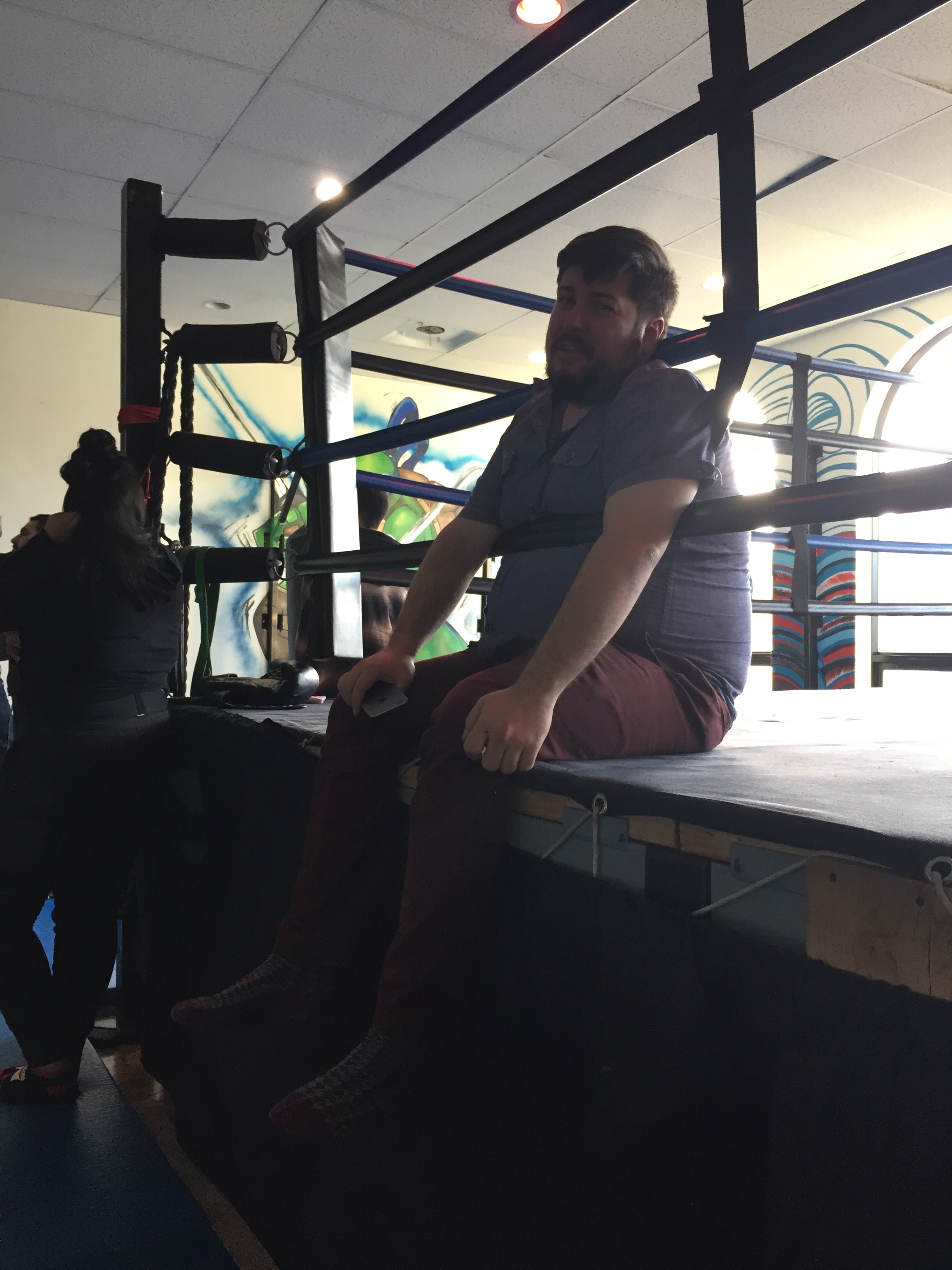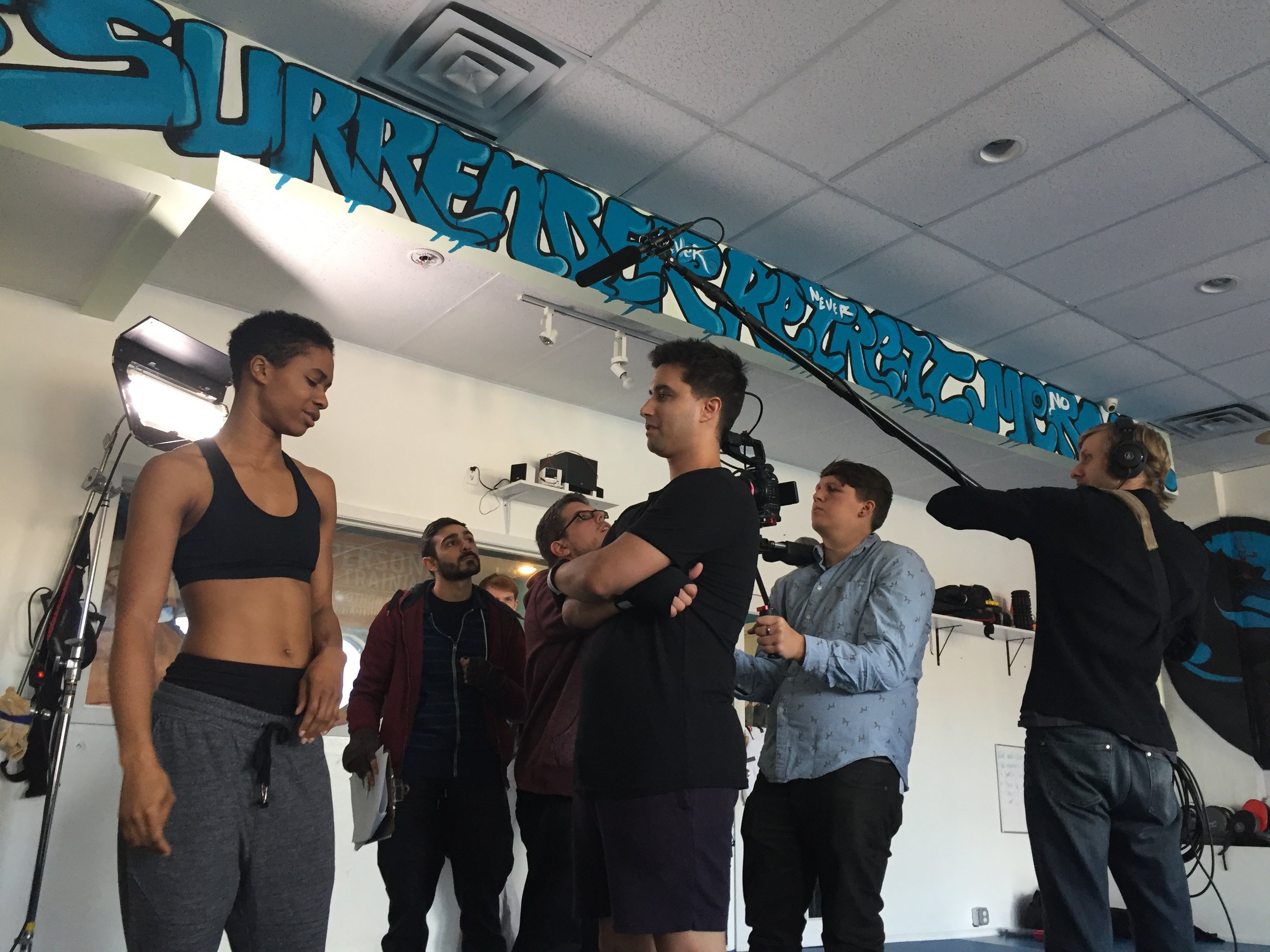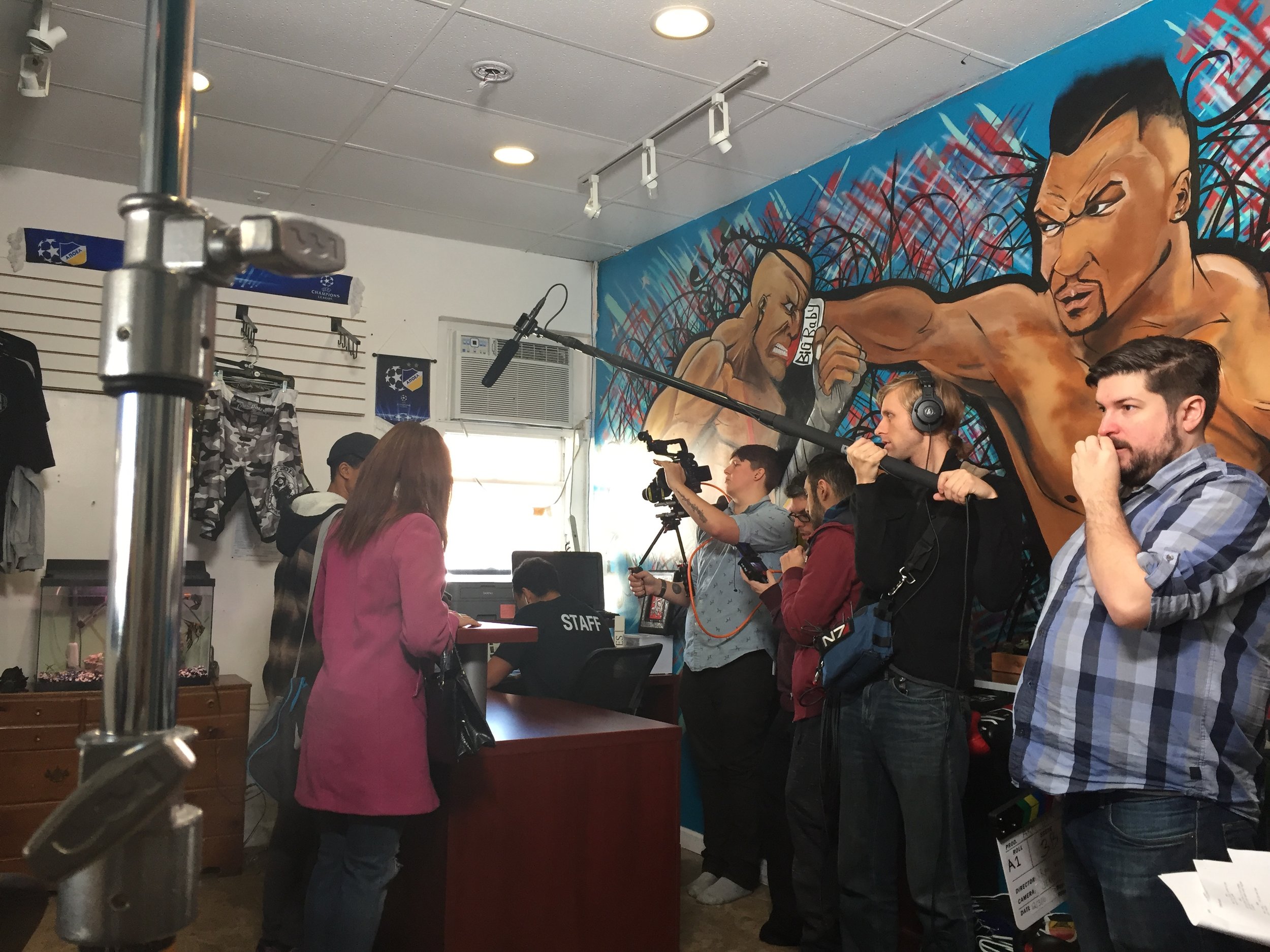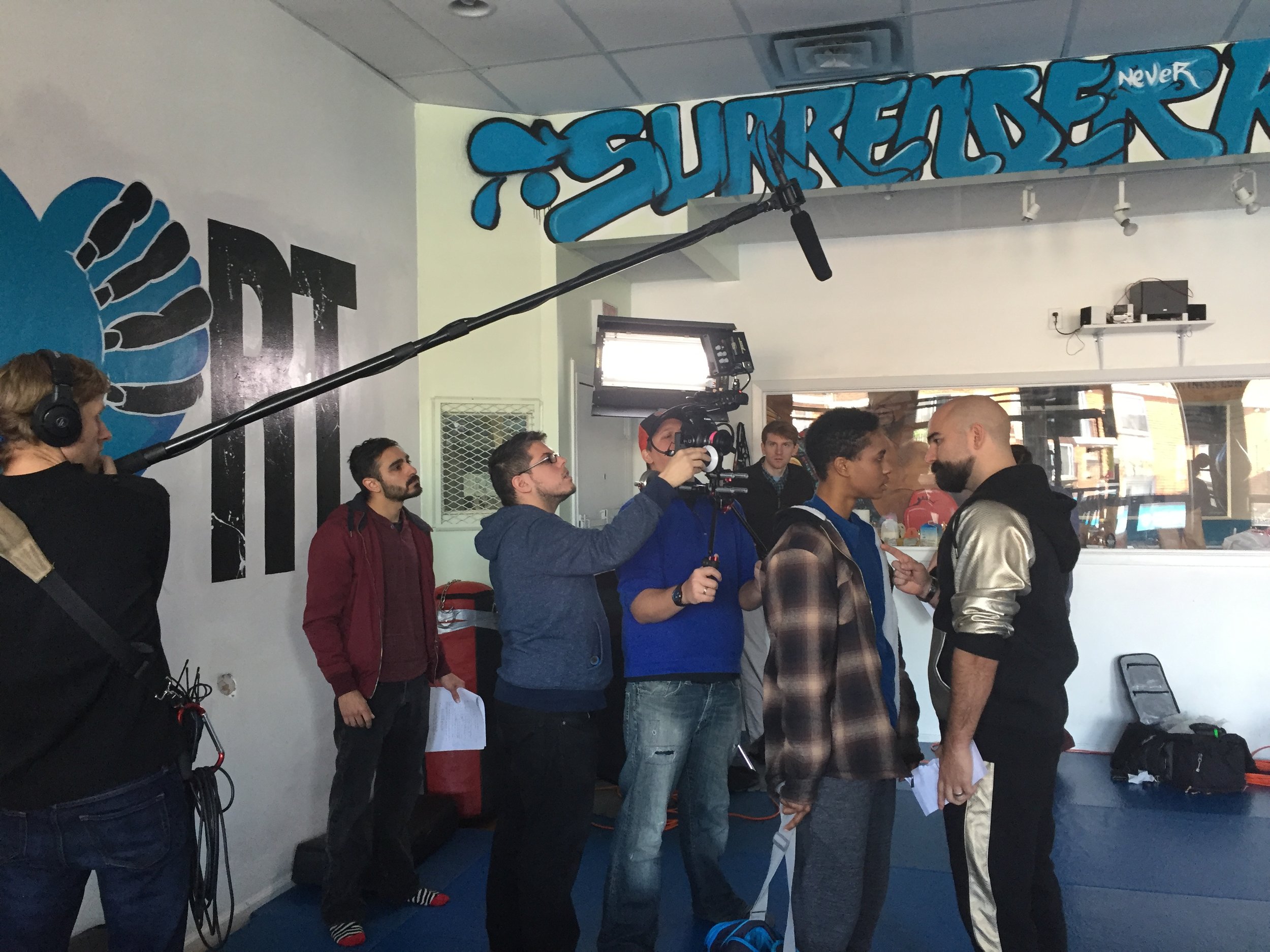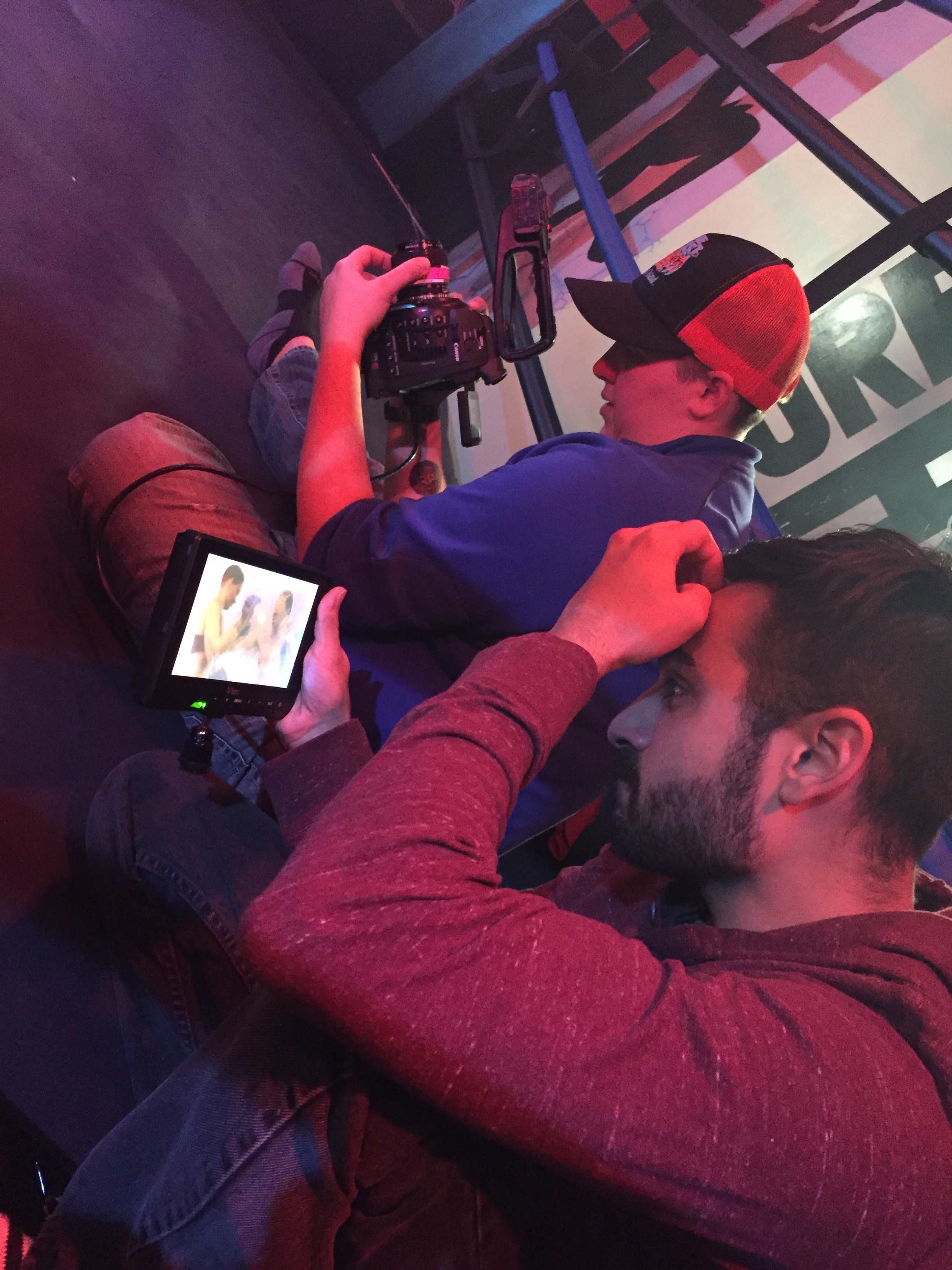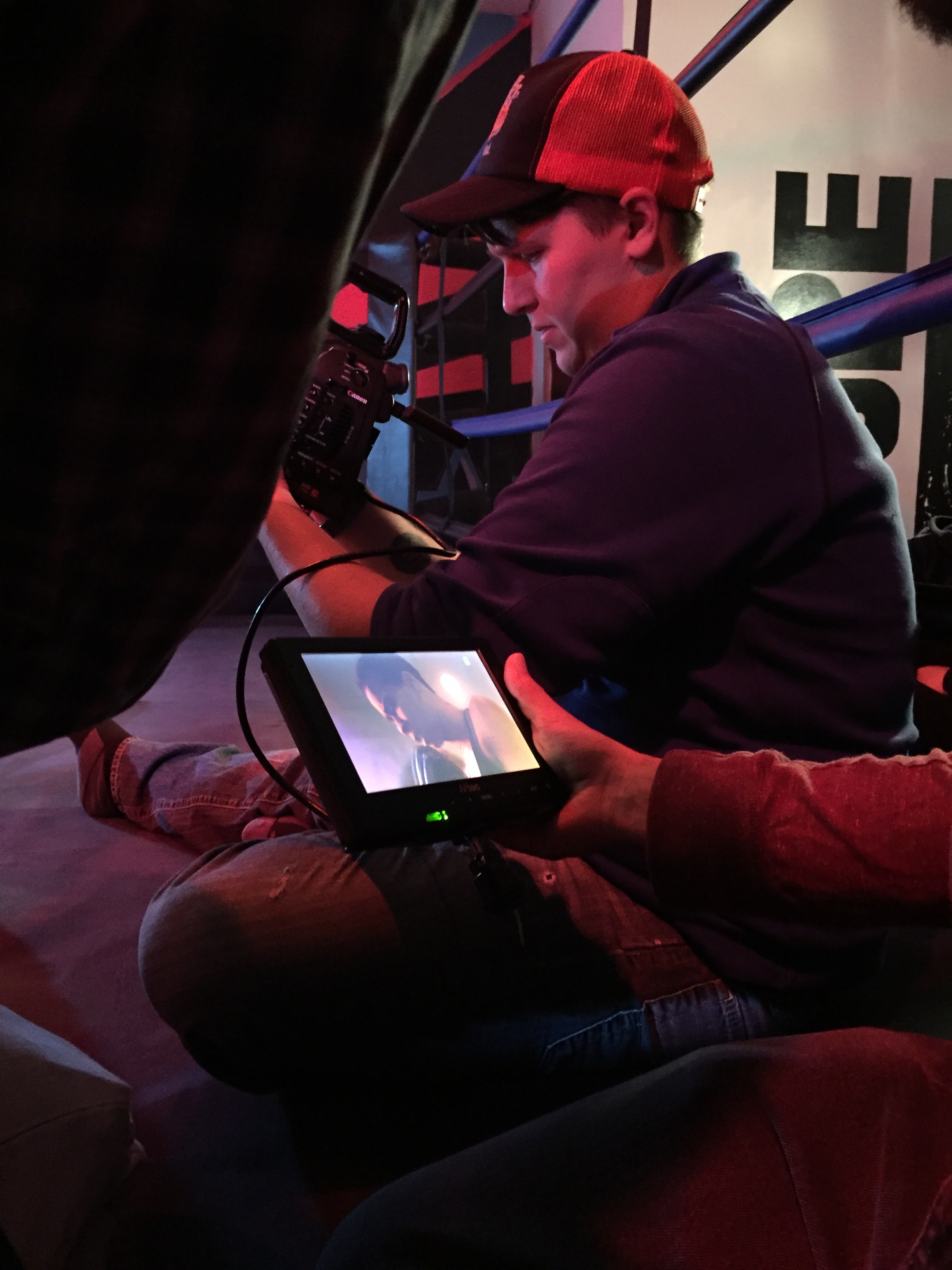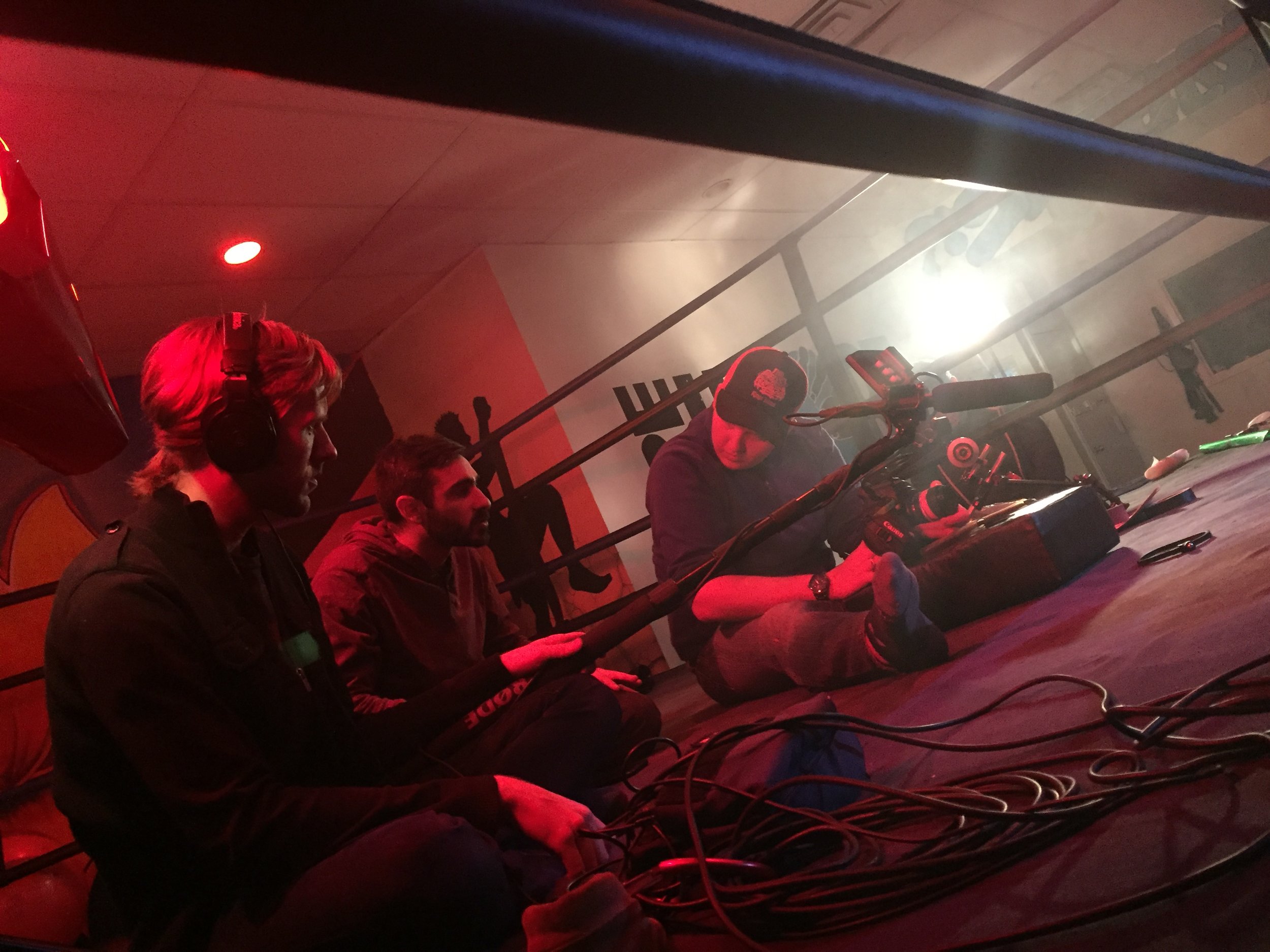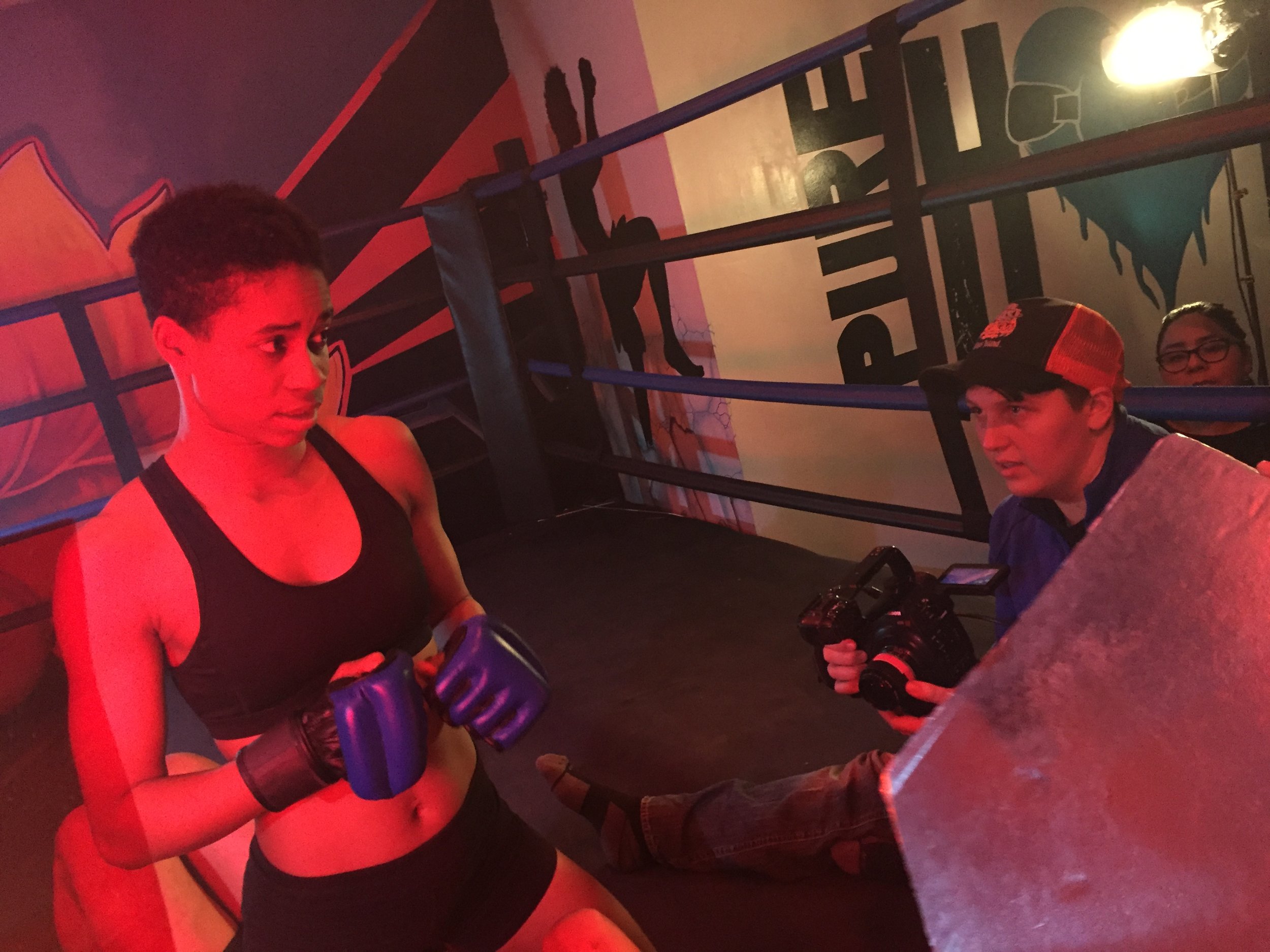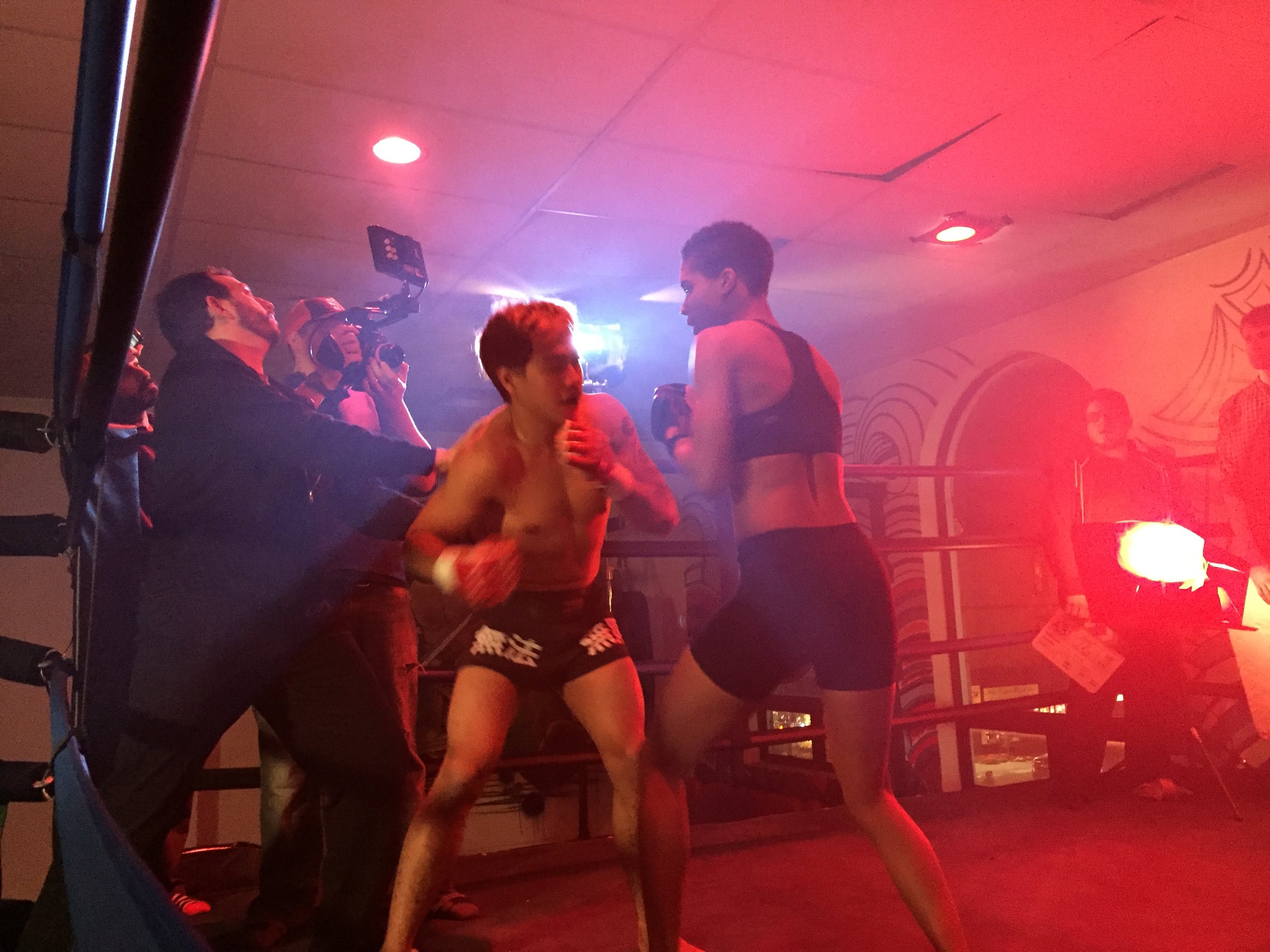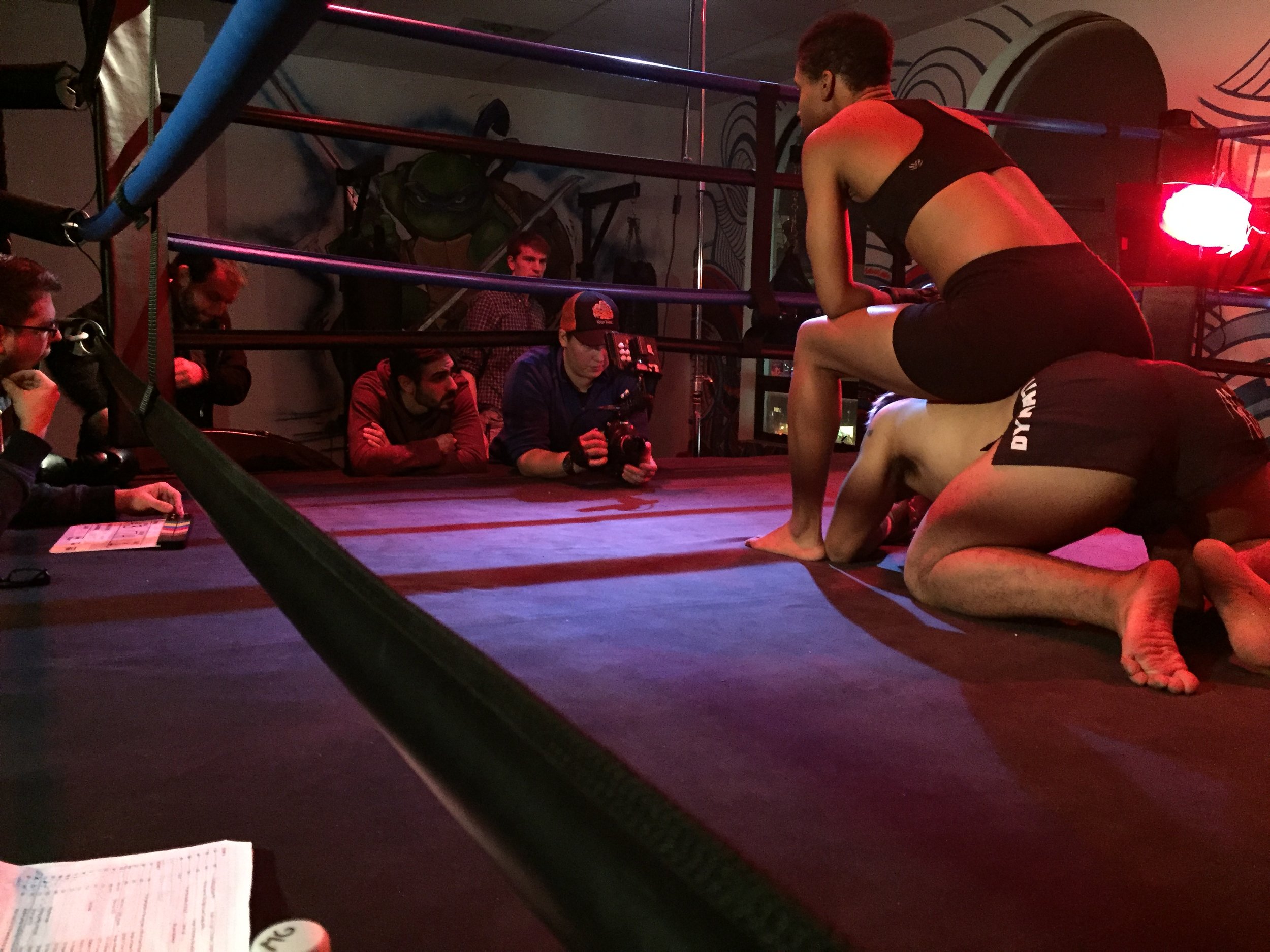 I really can't thank my cast and crew enough. They were all my rock, and helped me keep it together in the production's most heightened points of anxiety. Can't wait to collaborate with these wonderful people again in the future.